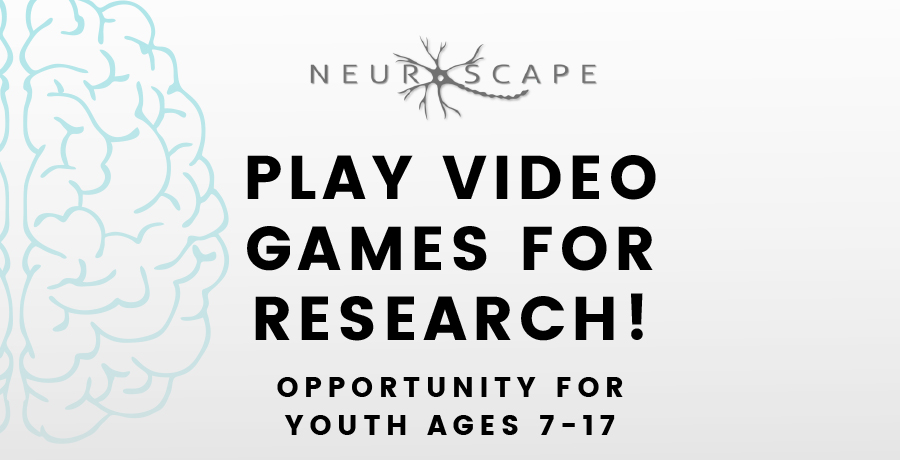 Opportunity for Youth Ages 7-17 – Play Video Games for Research
The University of California, San Francisco (UCSF) is looking for students to participate in a game-based study of students' attention and memory skills. You will need access to a desktop or laptop to play our games.
Registration:
Parents/guardians can register participants at: https://nexus.ucsf.edu/register/neuroscape?
participant_group=ace_validation or scan the QR code in the PDF below for instructions
Once registered, the parent/guardian will be asked to fill out an intake form after which participants can begin the study activities.
Compensation:
A drawing will be held each week for participants who complete a game session. The prize will be a $50 Amazon gift card. Participants can complete up to three game sessions.