REMEMBERING OUR HEROES: HELP NJSACC PAY HOMAGE TO OUR BELOVED PROFESSIONALS IN AFTERSCHOOL!
"A great soul serves everyone all the time. A great soul never dies. It brings us together again and again." – Maya Angelou
Every program has something to share and every program has someone dedicated to #AfterschoolNJ and the youth they serve!


We at NJSACC, want to always remember and pay homage to those colleagues that spent their professional lives caring for and nurturing the development of our youth in the afterschool and summer learning spaces.

Complete the information using the Survey Monkey link below, to pay respects to someone who is no longer with us but will forever be remembered for their impact on the lives of NJ's youth and on our hearts and minds.
Remembering Dr. Selma Goore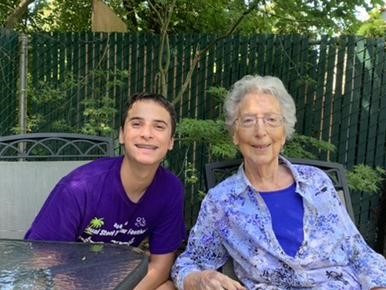 May 4, 1931 – June 12, 2020
Remembering Dr. Elnardo Webster Sr.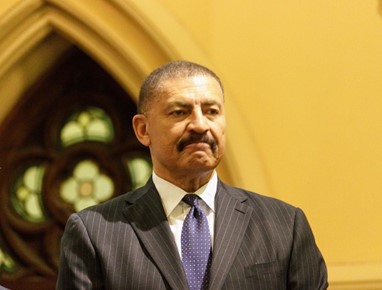 March 6, 1948 – March 22, 2022
Remembering Jacqueline Green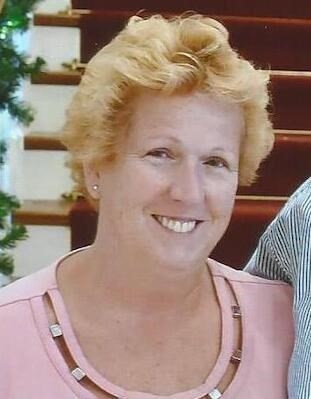 How many years has this person served youth?
Hero's Agency/Organization Name
Tell us a little about this hero.
Jackie worked as a Supervisor at Middlesex Community School Aftercare at Hazelwood Elementary School with special needs children. She always placed the needs of others above herself no matter who they were. She selflessly embraced what was important to those around her; and would do anything to put a smile on someone's face while challenging them to be better people themselves. She loved the children she worked with in the program and championed every success and milestone they achieved- and there were many!
Heaven gained an angel, with Jackie's passing; and she will be dearly missed. My staff and I, along with all those Jackie touched, are all better people for having known her. Her presence is still felt; and I know for certain that Jackie is smiling down upon the children she loved so much!
How many years has this person served youth?
Hero's Agency/Organization Name
Just Kids at Pennsville School District
Tell us a little about this hero.
It is with extreme sadness that we share the passing of Bobbie Cross which occurred on December 28th 2020. Miss Bobbie fought a hard battle with COVID-19 complicated by rheumatoid arthritis. She was the face of Just Kids in Pennsville for the last 22 years as Supervisor. Over this time, she gave all she had to meeting the needs of the children in her care. Just Kids could not have asked for a more dedicated, caring, and loyal team member. Miss Bobbie loved to play games, play outside, and was genuinely interested in her students. She had personal relationships with many of us, reaching out with a funny text or a photo to make us smile. She always helped out when needed in another district, went out of her way to support her assistants, and was relied upon to be used as an example in staff training (even though she hated the attention)! Her program received the highest parent satisfaction for many years. She hated this recognition too!
Families throughout Pennsville valued the care and dedication she expressed not only through Just Kids but through all her interactions in the community. She was always humble in her giving and generosity toward others. She loved hearing her name, "Miss Bobbie" being shouted out in greeting wherever she was. Bobbie continued to go to many school and community events just to see her Just Kids students perform.
Just Kids and the Pennsville School communities will sorely miss Bobbie! We have sent our deepest condolences to her grieving husband, David and son, Brandon. Please pray for them in their time of grief. We will forward any additional information regarding services or donations as we get it.
We know that this is now another emotional loss for many of you for various reasons. Please know that all indications are that Bobbie got COVID from outside of work. Archway offers free counseling services through Carebridge, if you need to just talk with someone. For questions or concerns, you may reach out to Lorin Powell of Just Kids at: 856-905-2058