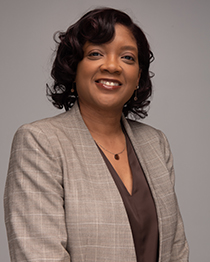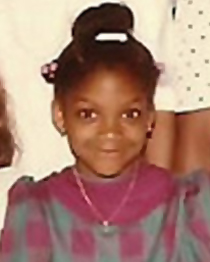 Ebony D. Grace is the Chief Executive Officer at NJSACC. Prior to joining NJSACC in 2014, Ebony worked for the New Jersey Department of Education responsible for providing programmatic/budgetary oversight and technical assistance for 21st Century Community Learning Centers and Even Start Family Literacy program grants, assisting with implementation of quality out-of-school time programs, ages birth through adulthood. For over ten years, Ebony worked at various Upward Bound programs assisting first-generation students in their goals to graduate high school and obtain post-secondary education. Ebony graduated with a Bachelor's of Arts degree in Psychology from Temple University and a Master's degree in Family Therapy from MCP Hahnemann/Drexel University. She also has experience as a practicing family therapist providing therapeutic services to individuals, families, couples and adolescents.
In 2015, Ebony was accepted as a White-Riley-Peterson Policy (WRP) Fellow at The Riley Institute at Furman University. In partnership with the Charles Stewart Mott Foundation, the WRP Fellowship is a 10-month, national program designed to equip graduates with a real-world understanding of policy-making for afterschool and expanded learning.
In July 2019, The National Afterschool Association welcomed Ebony as one of two newly elected Board of Directors members, serving a three-year term.
Ebony also has a diploma in Baking and Pastry from the Art Institute of Philadelphia. She and her husband live in southern New Jersey with their two dogs.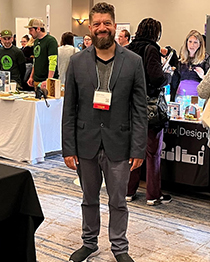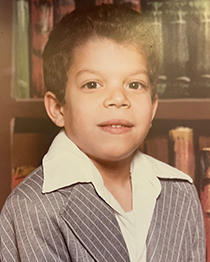 Adam Cruz is NJSACC's Chief Operating Officer. He is a certified Adobe Captivate Specialist, a published author and a digital technology guru. For many creative professionals around the world, Adam has become their "go to" guy, building social media awareness for small business owners, artists, and educators. In addition, Adam has facilitated various career and music related workshops to school age children throughout the state, teaching the importance of literacy, passion and creativity.
In 2018, he published a music business-related book, entitled "Free the Music Business: Tips & Tales from an Indie Music Nerd," about his experience running a disco label at the turn of the millennium.
In 2019, the Newark Arts council selected Adam as one of their ArtStart 2019 grantees, issuing a mini-grant to adapt his book into a one-day music business conference for artists and creatives to network and engage in such topics as: artist health & wellness, financial literacy, current music business matters and more.
The Mixtape Sessions Music Conference was held at the Newark Public Library on Thursday, August 1, 2019.  Evaluation and assessment tools were provided by NJSACC.
Adam earned his BA in Creative Arts & Technology (specializing in Music Technology) from Bloomfield College. He currently resides in Bloomfield, NJ with his wife and their three beautiful children.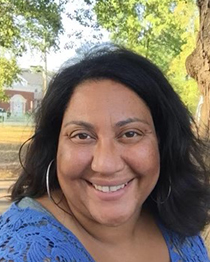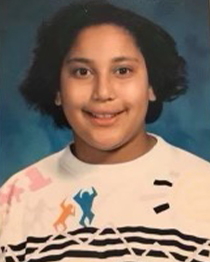 Director of Special Projects
Sarah Cruz is NJSACC's Director of Special Projects. She has been working with children and for organizations serving children and families since 1996.
From August 2013-March 2021, Sarah was the Special Assistant for Expanded Learning Time (ELT) for the Newark Public Schools, overseeing daily programming for the school districts 30K+ Student population.
Previously, she was the Director of Expanded Learning Opportunities at NJSACC. In that role, she oversaw the development and implementation of Professional Development programming for Out of school Time staff to turn key to their youth participants.
Prior to that role, Sarah served as the Director of the Hanover Township School – Age Child Care Program (HTSACC), a program operated in a NJ Public School system. At HTSACC, she facilitated the National Afterschool Association (NAA) Accreditation of 3 public schools before and afterschool programs. Working closely with the Superintendent, principals and school day teachers, Sarah's goal was to engage the children in the out of school time programs in activities that complimented the school day as well as operate programs that met the NAA Standards for Quality Care.
She has spent many years training afterschool program providers in quality afterschool topics. Nationally, Sarah served as a National Association for Elementary School Principals (NAESP) Facilitator for the workshop "Aligning the Learning Day, Collaborating Strategies for Principals and Afterschool Program Leaders." She also worked with programs across the country helping principals and afterschool leaders develop a vision for a seamless alignment of school and expanded learning opportunities for children and youth.
In 2001, Sarah wrote 'Fantastic Finales,' a compilation of activities for school age children. She attended Douglass College at Rutgers University and graduated with a BA in Urban Planning and a certificate in Professional Youth Work.
In 2010, Sarah completed the National Afterschool Matters Initiative Practitioner Fellow hosted by Philadelphia Writing Project at the University of Pennsylvania, where she conducted an inquiry on Professional Development for Out of School Time Youth Workers.
In 2016, Sarah was honored to become a National Afterschool Ambassador for the Afterschool Alliance, representing NJ advocating on the importance of Out of School Time (OST) programming for youth.
In January 2017, Sarah was elected as the Township Councilwoman for the Third Ward of Bloomfield, NJ and is now in her second term.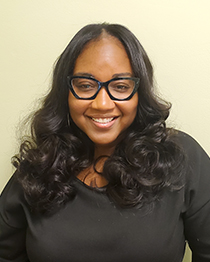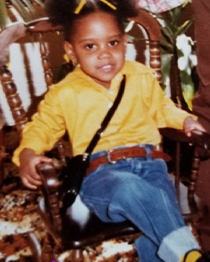 Kandece Francis is NJSACC's Part-time Administrative Assistant. In this role, she provides support to the NJSACC staff in managing day-to-day operations through event support, database management, communication, and general office support.
With over fifteen years of administrative experience and supporting senior executives, Kandece also has considerable experience in Program Management, grant management, youth development and cultivating student enrichment activities. Kandece developed a strong passion for youth advocacy while working for the Boys and Girls Club where she transitioned from the CEO's Executive Assistant to Program Manager. During this transition she also served as the advisor to the teen run leadership program.
Kandece was born in Harlem, NY and raised in Queens. She joined the military when she graduated high school and served four years active duty in the United States Coast Guard.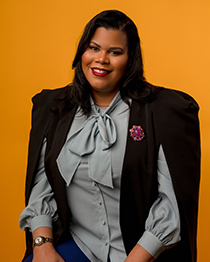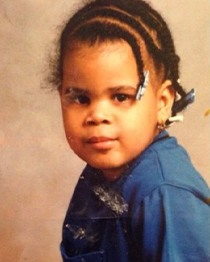 Director of
Expanded Learning Opportunities
Tyneisha K. Gibbs is NJSACC's Director of Expanded Learning Opportunities. In this role, she provides training and technical assistance for NJDOE's 21st Century Community Learning Centers.
She earned her BA in Psychology with a double minor in Social Work and Multicultural Studies from Rider University, a Certificate in Non Profit Management from The College of New Jersey and a certificate in Corporate Social Responsibility from Rutgers Business School – Institute of Ethical Leadership. Tyneisha is also a graduate of the Rutgers Business School- Institute of Ethical Leadership's Victoria Emerging Leaders Program. She believes learning is a lifelong process and is dedicated to expanding learning opportunities for others.
With over ten years of Youth Development, Management and Supervision experience, she believes, "Unorthodox methods of Education can break generational cycles of mental enslavement." Her life's passion is dedicated to uplifting our communities through education and access to resources.
In 2019, The Riley Institute selected Tyneisha to participate in the White-Riley-Peterson (WRP) Policy Fellowship. A partnership with the Charles Stewart Mott Foundation, the WRP Fellowship is a 10-month, national program designed to equip graduates with a real-world understanding of policy-making for afterschool and expanded learning.
She was born in Newark, NJ and raised in the Jersey shore town of Neptune, NJ. She began her career as a teacher during the day and a Director at the Boys & Girls Clubs of Mercer County. In addition to being passionate about her career, she is a phenomenal wife and an amazing mother to her daughter.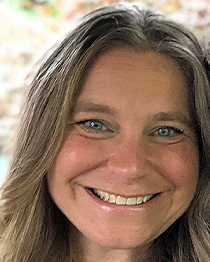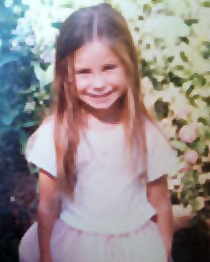 Director of
Program Services
Jessica Heiberg is NJSACC's Director of Program Services. She organizes trainings, provides technical assistance to afterschool programs throughout the state, and coordinates NJSACC's annual afterschool conference. She has spent her career working with children. Prior to joining NJSACC Jessica worked in a child care center before becoming a site coordinator for an afterschool program and a summer camp. A native of Westfield, New Jersey, she earned her BA in Women's Studies from Douglass College at Rutgers University. She lives in Fanwood with her husband and three children.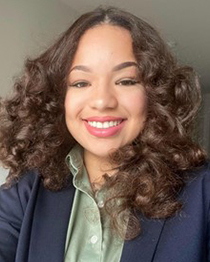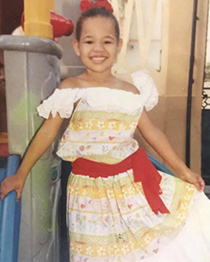 Arlyn Jimenez is a Quality Coach for NJSACC's Quality Coaching initiative. She strives to work towards positive transformation for youth and urban communities. Arlyn graduated from Rutgers University with a bachelor's degree in Psychology and Communication. She has volunteered for over five organizations and nonprofits in Middlesex County dedicated to the advancement of youth development and capacity building among communities.
As an AmeriCorps member, Arlyn helped to mentor youth, write grant proposals, build partnerships with local organizations and organize community events. Arlyn's experience with afterschool programs spearheaded in New Brunswick where she facilitated and coordinated afterschool programs, and continues on with NJSACC.
A native of the Dominican Republic, she enjoys an array of hobbies including dancing, surfing, playing the drums, and exploring ways to live a zero waste lifestyle.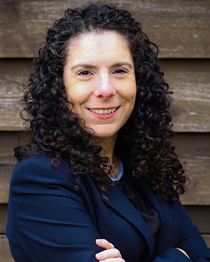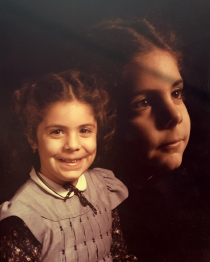 Technical Assistance Specialist
Patricia Pugliese is a Technical Assistance Specialist for the Quality Coaching Team at NJSACC. Patricia began her career in out-of-school time (OST) programming while still in high school, working in an after school program as an activity specialist. A child of immigrants and native New Yorker, Patricia has worked in all five boroughs with vulnerable youth and their families. With over 20 years of experience in the field of OST programming and youth development, Patricia is passionate about opportunities and services being equitable for and accessible to all. Patricia has held a variety of positions including program director (21 st CCLC elementary school age program), program officer, multi-site supervisor and senior director of youth and community programs. Her love for professional development led Patricia to co-chair the Training and Development Committee while working with the Police Athletic League. As a seasoned trainer and facilitator, Patricia enjoys sharing her knowledge and passion for the field.
Bilingual in Italian, Patricia had the opportunity to complete some of her early education in Italy. Patricia earned a BA in Sociology with minors in Children's Studies and Physical Education from Brooklyn College. Patricia completed the Leadership Caucus and the High Performing Managers Institute with Community Resource Exchange as well as the Partnership for After School Education's, Landit Women's Leadership Program. Patricia is the proud mom of four: two boys and twin girls who keep her very busy!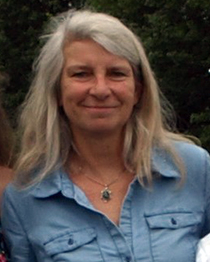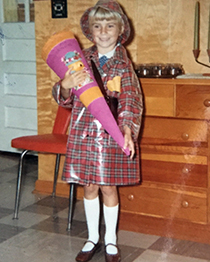 Dagmar Wojcik is NJSACC's Quality Team Director. A lifelong learner, she enjoys sharing both what she's learned and new experiences with kids of all ages and youth services providers. A former youth, teen, family, summer camp, and international programs director for the YMCA, Dagmar also spent several years being mostly mom to two beautiful daughters and working/volunteering with youth, family, and community programs. In her spare time, Dagmar enjoys spending time with family, lots of outdoor activities, and reading. Fun fact – the Wojciks are beekeepers and have a couple of hives at their home in Sussex County!
Dagmar has been a consultant and trainer with NJSACC since 1999 and is delighted to have joined the NJSACC team full time in the summer of 2019.
The NJSACC Board of Trustees is comprised of diverse leaders from the nonprofit, for-profit, and public sectors who are dedicated to the organization's mission. Serving on the NJSACC Board of Trustees is an extraordinary opportunity for an individual who is passionate about access to high-quality out-of-school time opportunities for children and youth in New Jersey and the professionals that serve them.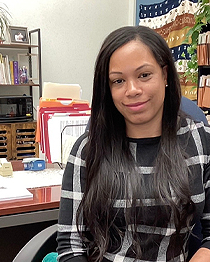 Director of Government Programs, Retention, and Recruitment, Irvington Public Schools
Celeste Banks is currently the Director of Government Programs, Retention, and Recruitment for Irvington Public Schools. She also holds the role of Grant Writer/ Consultant for the Township of Irvington.
Celeste began her career in public education at a very young age. At the age of 22, she accepted a position as an Art Teacher for P.S. #41 in Jersey City, NJ. During her 13 years of teaching, Celeste knew that she could more effectively meet the needs of her students if she were to take on a leadership role. In 2016, Celeste accepted a position as Professor In Residence (PIR), for William Paterson University (WPU). Her role as a PIR for WPU gave her great leadership experience by allowing her to act as a STEAM education consultant to teachers at Paterson Public Schools. In 2018, Celeste was then hired as a Supervisor of Title I and Chapters 192-193 for the Essex Regional Educational Services Commission. This position changed the trajectory of her career in public education by introducing her to the world of grant writing and federal funds management. In 2020, Celeste accepted the position of Supervisor of Government Programs for Irvington Public Schools (IPS), and in 2022 she became the Director of Government Programs, Retention, and Recruitment. In 2023, she became a member of the Township of Irvington Team as a Grant Writer and Consultant.
While holding these roles, she has brought over $7 million in grant funding combined to IPS and the Township of Irvington. Likewise, she manages all ESEA and ESSER funds for IPS totaling more than $52 million.
Celeste resides in East Orange, NJ with her three children, Madison (18), Cassidy (14), and Sky (3), and their dog Sam. She continues to actively teach as an art teacher through her business The Painter's Palette NJ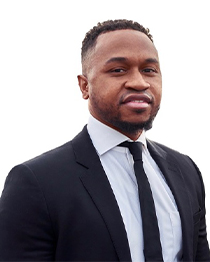 Senior Product Marketing Manager for BlueJeans
Justin Brant is the Senior Product Marketing Manager for BlueJeans by Verizon's Telehealth solution where he heads the overall marketing strategy for the Telehealth vertical. Prior to joining BlueJeans by Verizon, Justin had an extensive, nearly 15-year career in the Ed Tech field including time at Scholastic as the Senior Product Marketing Manager for Scholastic's Summer & After School learning solutions, marketing executive positions with the British Medical Journal as well as Taylor & Francis, along with being the Senior Manager of Marketing & Recruitment for the Marion P. Thomas Charter School. Justin became interested in NJSACC as a way of giving back to the community that helped raise him and to stay connected to the New Jersey education arena.
Justin holds a B.A. in History from Seton Hall University and an M.S. in Management from the University of Phoenix. While at Seton Hall University Justin was initiated into Phi Beta Sigma Fraternity Incorporated where he is still active to this day with the northern New Jersey graduate chapter. In Justin's personal time, you can find him in the gym, traveling, along with participating in many acts of community service.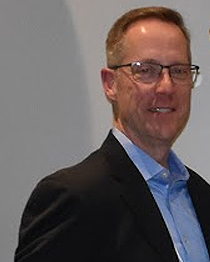 Harrison Township Extended Care Programs & Summer Camps / Healthcare Information Technology
TJ oversees operations of two licensed extended care programs and a Summer Camp in Harrison Township, Gloucester County. TJ's family also owns and operates OKKA-Mullica Hill, a family-focused martial arts program in his community.
TJ has a significant technical and process management background having worked 27 years in the Healthcare Information Technology field. TJ is an active member of his local business community and co-founder of Main Street Business Advocacy (MBA) a pilot program to support small business in Gloucester County.
TJ has a Bachelor's in Computer Science, and Masters in Business Administration from Villanova University. He enjoys contributing to the success of children and families in his community and the success of fellow small business owners.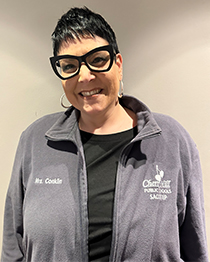 School-Age Child Care (SACC) / Student Enrichment Programs (STEP) Coordinator, Cherry Hill Public Schools
Melissa is the School-Age Child Care (SACC) & Student Enrichment Programs (STEP) Coordinator of Cherry Hill Public Schools. She currently oversees twelve school-age childcare programs, that serve close to 900 students. Melissa also oversees summer programming, a Holiday SACC program, and a Family Friendly Program, serving over 1200 school-age students during out-of-school-time.
Since she was a college student, Melissa has worked as a school-age childcare provider for children in schools. She progressed over the years and eventually held the position of coordinator for numerous programs in Central New Jersey.
She enjoys teaching staff members how to support school-age children in their learning while providing them with care in a secure setting. She joined NJSACC in 2001 and throughout the years developed a network of amazing people working in childcare for children in the school-age range.
Melissa earned a bachelor's degree in elementary education and communications from Rider University. She carried on with her studies and has taken several courses in educational leadership.
In her free time, she likes to spend time with her husband, high school-aged son and two dogs. In her spare time, she spends time thinking of ways to change the décor in their house, and during the summer, enjoys time at the beach.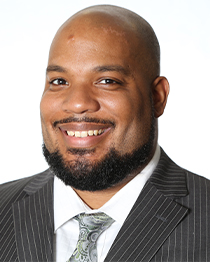 Chief of Staff and Director, SEEDS-Access Changes Everything


For more than two decades, Michael has been committed to providing access to high quality education to youth in historically under-resourced communities. His work with school districts and educational nonprofits, coupled with his experience in student support services and human capital management, has allowed Michael to study the education sector and scale impact from local to state levels. Michael is currently the Chief of Staff and Director, Administration at SEEDS-Access Changes Everything. Prior to this, he served as the Director of Talent Acquisition and Certification for the BRICK Education Network, the first and only Black-operated charter management organization in the state of New Jersey.
He holds a bachelor's degree in Psychology and a certificate in African American Studies from Princeton University and a master's degree in Education Leadership, Policy, and Management from Seton Hall University. Michael is active on several nonprofit boards, including the Princeton-Blairstown Center and Newark Emergency Services for Families, and is an Executive Committee member (and past President) of the Association of Black Princeton Alumni.
He is an alum of SEEDS-Access Changes Everything, Education Pioneers and the Emerging Human Capital Leaders Initiative, and a proud member of Phi Beta Sigma Fraternity, Inc.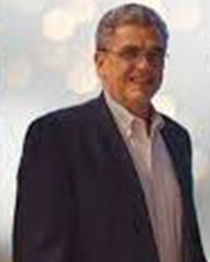 Executive Director, Boys & Girls Club of Clifton



Director of School Based Services at Jewish Family & Children's Services of Northern NJ
Suad has devoted the last 12 years of her career to expanding and improving out of school time opportunities as Director of School Based Services at Jewish Family & Children's Services of Northern New Jersey (JFCS). As a result of her leadership, the Club Ed Afterschool Program has grown to serve approximately 1000 students across 6 public school districts. Since 2003, her mission in the nonprofit sector has been to increase prospects for children and families in socioeconomically challenged areas.
She has experience in designing, generating, and implementing curricula for students in grades K to 12. Her experience also includes professional development for teachers and childcare workers. Suad join the NJSACC Board to help support out of school programming because she believes that families should have a safe and affordable place where their children can grow socially, emotionally, and academically.

Child Care Service Area Director for
Catholic Charities Diocese of Metuchen
Krista is a Child Care Service Area Director for Catholic Charities Diocese of Metuchen. She currently oversees 17 child care programs in four counties that serve approximately 1300 children including early learning centers, before and after school programs, and summer programs . Krista has worked for Catholic Charities for over 20 years and has volunteered her time with a focus on improving the quality of child care services both statewide and nationally. Krista has been instrumental in expanding her child care services over the years in both school age programming and the preschool sector. Her preschool center is a 3 star Grow NJ Kids program while nine of her school age programs previously received national accreditation through the National Afterschool Association (NAA).
Krista has a Bachelor's in Education and Art and received her Master's in Business Administration in 2016. She has been a dedicated board member for many years and involved with NJSACC since 1999. Krista continues to focus on improving her programming in an effort to meet the needs of the families her organization serves and recognizes the importance of quality school age care in the out of school hours.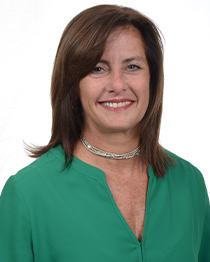 Co-founder of
Laurus Grant-Writing & Evaluation Services
Anne Thompson is a co-founder of Laurus Grant-Writing & Evaluation Services, where she is the grant-writing lead and provides evaluation services to nonprofits and school districts in New York and New Jersey. As a grant writer, she has secured major federal, state, foundation and corporation grants for a variety of clients, including universities, school districts, and nonprofit organizations.
Grants awarded include those for Full Service Community Schools, 21 st Century Community Learning Centers programs, YouthBuild programs, New York City SONYC/COMPASS programs, Teacher Quality Partnership programs and more. As an evaluator, she works closely with New York City school districts and a variety of non-profit organizations.
Prior to founding Laurus, Ms. Thompson served as an independent grant writer and evaluator. She has also been the Director of Evaluation and Special Projects for New Jersey After 3, Program Officer for The After-School Corporation (now ExpandEdSchools), and Curriculum Developer, Program Supervisor and Site Coordinator for the Sports & Arts in Schools Foundation (now New York Edge).
She authored Program Operations Manuals for TASC and Children's Aid Society and is the author of Fabulous Fashions: Links to Learning, Literacy and Life, in Afterschool Matters (Corwin Press 2007). She also worked as a health care attorney in Atlanta and New York City.. Thompson has a B.A. from Williams College and a J.D. from Duke University School of Law.
Afterschool Ambassadors for NJ
To learn more about the Afterschool Alliance's Afterschool Ambassadors for NJ, click 
here
.