The purpose of the resources section is to assist programs in reaching a high level of quality on the standards and elements in the NJ Quality Standards for Afterschool.  If there's a part of your program that you're focusing on improving or a topic you want more information on, these resources will provide a good start.

Consider contacting NJSACC for guidance on any of these topics or any other topic you want help with.  NJSACC's staff and consultants have expertise that extend beyond the contents of this resource guide.

DISCLAIMER:  Some products and/or curricula listed in the resources section cost money.  NJSACC recommends researching the best resources, options, and products for use by your program.  NJSACC is not endorsing any particular product or curriculum for purchase.  NJSACC does not benefit from any external sources if an afterschool program purchases one of the products or curricula listed as a resource.

NJSACC is providing best practices examples and not legal advice.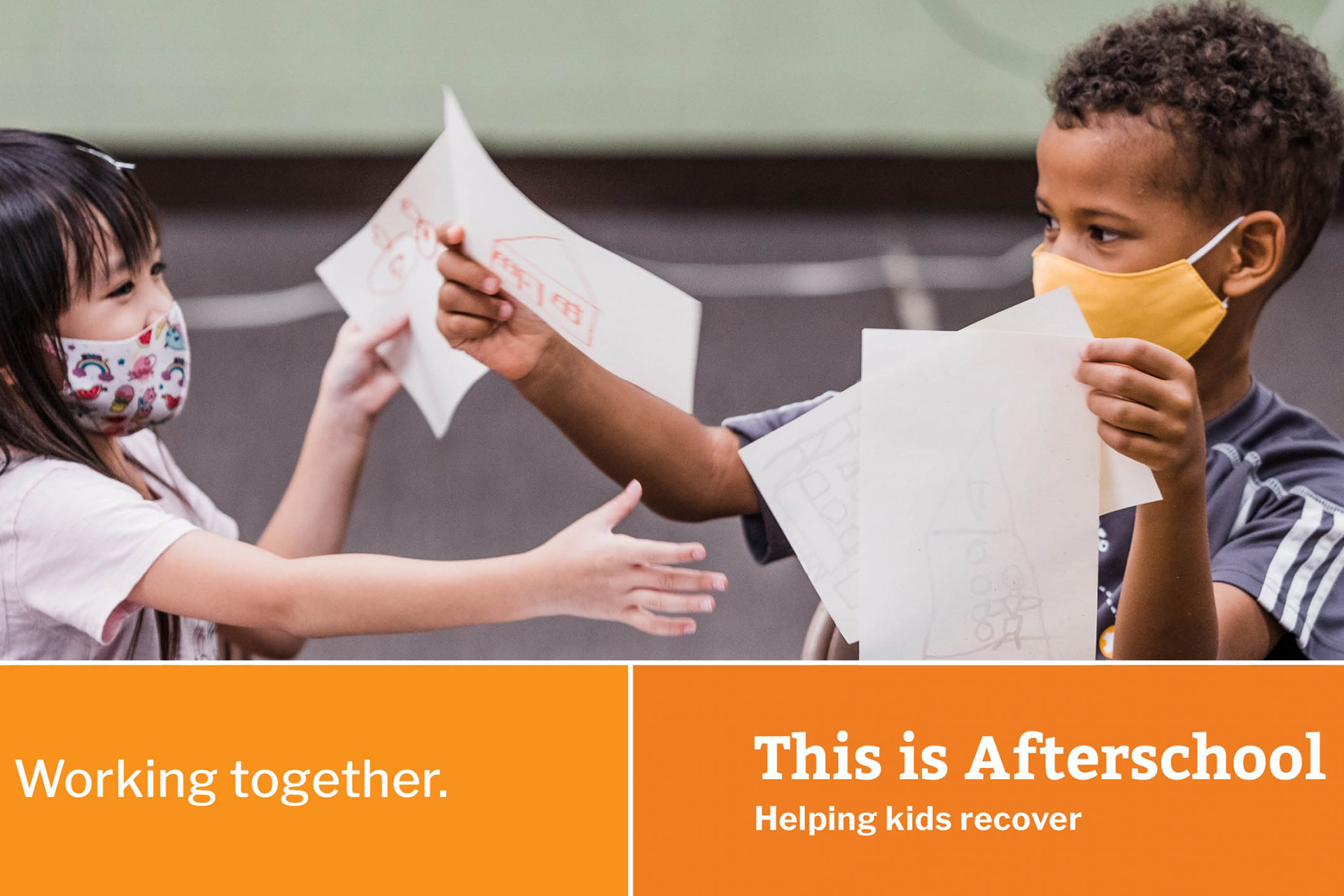 CLICK ON THE BUTTON BELOW TO READ ABOUT NJSACC'S LATEST RESOURCES
NJSACC is proud to offer a myriad of resources. Each of these resources has been organized by standard categories:
Administration
Healthy Behaviors: Nutrition and Physical Activities
Human Relationships
Indoor and Outdoor Environment
Programming and Activities
Safety and Environmental Health
Click on each standard category below to read more or click "all" to review all of these resources in a list.
Administration Resources
Accessibility
Accommodations
Examples of an accommodation request template for employees:
Capacity Building Video Series: NJSACC Resources at-a-Glance

Child Care Resource and Referral Agencies

Financial Management
Afterschool Alliance guidance Fundraising materials developed specifically for afterschool programs, including: tools and tips on finding sources and writing proposals; funding database; expert advice; sponsorship tips; connecting business with afterschool; in-kind donations and partnerships including articles on sustainable funding.
The Council of Nonprofits Extensive guidance and resources to assist non-profit organizations improve their financial management.

Hiring Rubric Starter Kit – The Management Center

Nita M. Lowey 21st CCLC Technical Assistance Grant

Planning Considerations for Afterschool Professional Development
---
Healthy Behaviors: Nutrition and Physical Activity Resources
At-Risk Afterschool Meal Program and Summer Food Service
The At-Risk Afterschool Meal Program: Afterschool Meals | USDA-FNS offers federal funding to reimburse afterschool programs serving a snack and/or supper to children in low-income areas.
This program is part of the United States Department of Agriculture (USDA) Child and Adult Care Food Program (CACFP) and is administered in New Jersey by the New Jersey Department of Agriculture Division of Food and Nutrition (NJDA) Department of Agriculture | Child and Adult Care Food Program).
Participating in the At-Risk Afterschool Meal Program can help you:
Fight hunger in your community
Give youth the energy to participate positively in your program
Create a healthy afterschool environment
Increase your enrollment
Save more money to invest in programming
For eligibility requirements, please consult the At-Risk Afterschool Meal Program Handbook at:  CACFP At-Risk Afterschool Meals Handbook.
The Food Research Action Center (FRAC) has numerous resources available online at FRAC Child and Adult Care Food Program (CACFP)

Suggestions to Try:
Display the nutrition information of the daily snack
Provide options, have both large group activities such as soccer, 2 person activities like 4 square and solo activities like jump rope.
Incorporate Physical activity that encourages and builds coping skills such as mindfulness and relaxation activities – meditation and yoga poses.
MyPlate Kitchen provides recipes and resources to support building healthy and budget-friendly meals. MyPlate Kitchen includes recipes from the USDA Food and Nutrition Service (FNS) programs including the Center for Nutrition Policy and Promotion (CNPP) and the Supplemental Nutrition Assistance Program (SNAP).
The Summer Food Service Program (SFSP) is a federally funded, state-administered program. SFSP reimburses program operators who serve free healthy meals and snacks to children and teens in low-income areas.  This program is also administered in NJ by the NJ Department of Agriculture:  Department of Agriculture | Summer Food Service Program
---
Human Relationships Resources
40 Development Assets (for youth ages 3-18), Search Institute
Accessible Meeting and Event Checklist | Accessibility Information
Diversity, Equity, and Inclusion (DEI)
Suggestions to Try:
Role play real-world challenging scenarios with youth and discuss safe/unsafe or respectful/not respectful options.
Some youth respond well to humor, but others do not.
Suggestion box, Periodic "Keep Doing/Stop Doing/Start Doing" anonymous youth surveys.
On an unexpected rainy day . . . a staff member could model the steps to calm down and problem solve by verbally express frustration over a rainy day and work with the group to come up with ideas on how to still have a fun day.
A staff member can encourage a youth to step away from the group until they are ready to rejoin, as long as they are in line of sight.
Staff can lead a few activities to explain that fair is not always equal, that the goal of the program is to provide every youth with what they need to be successful, not always what they want.
The consequences should always provide the opportunity for reconnection and reflection so that the youth will build skills to make better choices in the future.
Youth do not interrupt others when they are speaking, youth do not use derogatory names or make fun of others' differences.
This includes consistently arriving on time and for scheduled shifts, (add other key teamwork details here).
Celebrate multiple holidays in December.
This would be a great place to add a link to community mapping tools and an example of a sample completed one.
Staff learn words and phrases in youths' primary languages and incorporate them into conversation and activities.
Send positive notes about youth home to their parents and encourage parents to send positive notes about the youth back to the program.
Y4Y's Student Choice and Voice module has several tools geared towards collecting age-appropriate student feedback. Go to https://y4y.ed.gov/learn/student-voice-and-choice/ and click on the tool
---
Indoor/Outdoor Environments Resources
Refer to NJSACC's comprehensive guide to setting up high-quality indoor space:
---
Programming and Activities Resources
The Arts
The arts may include a wide variety of visual arts, as well as music, dance, theater, and writing.  If you want to take your arts programming to the next level, refer to the following resources for ideas:
Asphalt Green Rep It Out Games for Social Distancing
Games are organized by age group and spaces where they can be played. Each link will take you to online game rules, a downloadable pdf, and a video which explain how to set-up, play, and modify each game.
Get Active/Be Healthy Afterschool Toolkit: Free activity ideas and additional resources.
Go Far Club: Sponsored by the National Afterschool Association; 8-10 week program/curriculum that afterschool can use to implement coaching youth to safely complete a 5k run or walk-run; teaches character education, goal-setting, and healthy eating.
"Hurry Up and Wait" Activity Guide: An NJSACC original resource; quick activities to do during group transitions or on the bus; guide includes activity materials.
USDA's Team Nutrition free resources: Activity guide for afterschool programs serving youth age 11-13; activities focus on helping youth to think about their eating and physical activity choices.
Board Game Reviews & Recommendations
Good resource for finding kid friendly board & card games for a variety of ages & skill levels.
Program activities:
Provide youth responsibility within the program.
Boost feelings of community membership.
Are meaningful and challenging.
Involve contributions to the program and community service.
Celebrate Afterschool! Outdoors in the Garden State: Activities and Resource Guide
Cooking
Cooking activities provide a great opportunity for interdisciplinary learning.  The activities in the resources below incorporate science, math, nutrition, multicultural learning, social justice and change, collaborative problem-solving, and financial management. All of these activities are great for an afterschool environment with a basic kitchen.  Some of these activities work even if you don't have access to a kitchen.
Global Learning
Global Youth Media and Arts Program: Immigration and Identity Collaborator's Guide The guide contains both comprehensive lesson plans as well as a wide variety of art and media-based resources designed to spark interest and new ideas for educators and youth" around the issues of immigration and identity.
Healthy Lifestyle: Beyond Exercise and Nutrition
Afterschool programs can have a major impact on youth health beyond the areas of exercise and nutrition.  For example, programs can impact youth in the areas of mental health, violence and injury prevention, substance abuse, and sexual health.
Learning to Give offers introductory units for each grade level (K-12) to help you introduce the concepts of philanthropy to your students and build vocabulary and motivation to take action. These units and lesson plans introduce a common language of giving and service and help youth understand why civic responsibility is an important part of our society. Find a Lesson | Learning to Give
Mizzen by Mott empowers educators to design and deliver engaging afterschool programs that spark joy, curiosity, and a love of learning for all children and youth. Mizzen's services and solutions are free and easily accessible to the afterschool field through support from the Charles Stewart Mott Foundation.
NJSACC's National Monthly Celebrations Resource Guide
Nature Programming
Nature-related activities provide a great opportunity for interdisciplinary learning.  The activities in the resources below incorporate science, math, art, literacy, physical activity, nutrition, and community service.
New Jersey 21st Century Community Learning Centers Afterschool Science Project (CASP):
Free resource developed by the NJ Department of Education, Liberty Science Center, and NJSACC.
21 lessons designed for afterschool youth in grades 4-8
Organized into two units: Properties of Water and The World of Water Aquatic Ecosystems, including:
Student journals modeled after a scientist's field journal, providing space to record observations, questions, predictions, diagrams, etc.
16 "Science at Home" activities for youth and their families.
13 "Family Science Night" activity ideas.
Facilitators' Guide to Incorporating Science in Afterschool: provides information about the CASP curriculum and guidance for using it.
New Jersey Department of Environmental Protection Enrichment and Training Opportunities
Includes Project Learning Tree, Project WILD and Aquatic WILD, and Project WET trainings with matching curricula
NJSACC's Clickable Resource Guide (Summer 2022)
PBLWorks provides resources, guidance, and lesson plans to properly design and implement powerful projects for your OST program. Projects & Resources | PBLWorks
Inquiry based learning
Contact local museums for available programming.
Contact your local arts council for available programming or grant opportunities the program may be eligible to apply for. Search the internet for "arts council" and the city or county in which your program is located.
Playworks Game Library
Explore hundreds of games by group size, available space and equipment, appropriate ages, and developmental skills. Our games are designed to keep all kids playing. You will see lots of adaptations that make games fun and inclusive for everyone.
SEDL National Center for Quality Afterschool: Afterschool Training Toolkit:
Including sections on math, science, arts and technology for guidance and sample high-quality lessons (lessons available for all ages within grades K-12).
Service-Learning
Service-learning is an approach to teaching and learning in which students use academic and civic knowledge and skills to address genuine community needs. Service-learning is a type of experiential and project-based learning that drives students' academic interests and passions toward addressing real community needs. The process is a learner-centered cycle of inquiry, compelling young people to answer questions such as:
What are the true needs in my community?
What are the root causes of these needs?
How, where, and from whom can I learn more?
How can I contribute to a solution?
For example:
Picking up trash on a riverbank is a service.
Studying water samples under a microscope is learning.
When science students collect and analyze water samples, document their results, and present findings to a local pollution control agency – that is service-learning.
The National Youth Leadership Council (NYLC) is a great resource for professional development, case studies and ideas. Visit the NYLC website at: https://www.nylc.org
STEAM (Science, Technology, Engineering, Arts and Math) Research indicates that STEAM is an important part of the afterschool world.  You don't have to be an expert to bring great STEAM programming to your youth!
Virtual Afterschool Resource Guide
Youth Service America – Youth Service Knowledge Center: Resources for students and educators to use to help design, implement and evaluate local, regional, national, and global service-learning projects. Youth Service Knowledge Center
Focus on behavioral improvement rather than a youth's performance level compared to other youth.
Include personal/social/emotional skill building (refer to the "teaching personal, social, and emotional skills in afterschool" section in this resource guide for additional information on this topic).
Include exploration, practice, reflection, and expression.
Include youth recognition.
example youth survey asking what activities they like would like to learn 49E
and also would have the interest and ability to help lead (example: a youth skilled in gymnastics could model and help lead that activity)49E
Project based learning PBLWorks
---
Safety and Environmental Health Resources
Americans with Disabilities Act (ADA)
For technical assistance related to the Americans with Disabilities Act (ADA) and compliance: 800-514-0301 www.ada.gov/taprog.htm
Child abuse/neglect hotline
1-877-NJ ABUSE (652-2873)
Childcare Subsidies
For information about childcare subsidies, as well as county-based trainings and other resources: