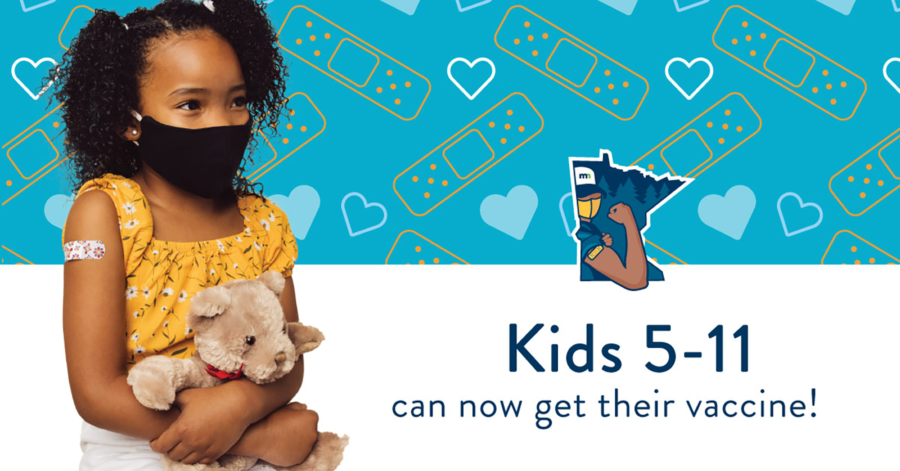 How Out-of-School-Time Programs Can Support Pediatric COVID-19 Vaccines for Those Ages 5–11
Following the Food and Drug Administration's (FDA) authorization, the Centers for Disease Control and Prevention (CDC) recommends that children 5 years and older get the coronavirus disease 2019 (COVID-19) vaccine, an important step in the fight against the pandemic. Health and Human Services Secretary Xavier Becerra issued this statement on the landmark moment to increase children's protection against COVID-19. "This is another major milestone in our efforts to protect more children, their families, and our communities as we work to end the pandemic," noted Secretary Becerra. "We are following the data and science, and after a thorough review by FDA and CDC, we are ready to get millions of children vaccinated. Thanks to their rigorous, comprehensive, and independent review of the data, we know that vaccination of younger children against COVID-19 proved to be safe and effective."
The out-of-school-time (OST) field is ideally positioned to help in this effort, supporting parents and families with vital information related to vaccinations. OST providers are an important part of local communities across the country and can a play a key role in encouraging vaccinations by:
Raising awareness among families about the new CDC vaccine recommendation for those ages 5 and older
Identifying vaccine sites in their communities through state and local public health departments or through the Vaccines.gov website
Coordinating efforts with local schools and public health officials
Educating program staff about the importance of vaccination for both adults and children
Sharing information about vaccine safety with families and staff members.
For more on how OST providers can be responsive during the pandemic, visit the National Center on Afterschool and Summer Enrichment Resource Library for the COVID-19 related resources.