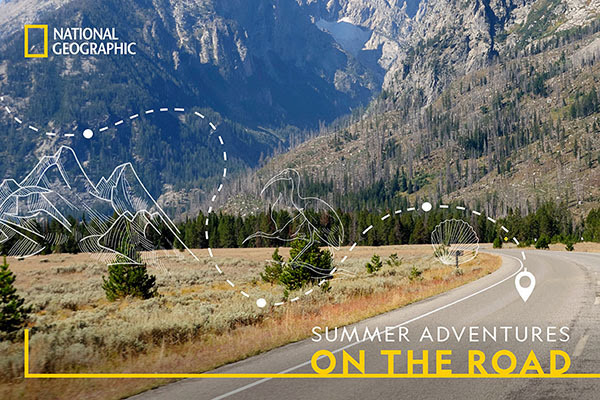 Tour US National Treasures Virtually with Students through National Geographic!
National Geographic is taking learners along for a road trip! The new "Summer Adventures on the Road" series is a free immersive educational experience that teaches the biodiversity, geological characteristics and Indigenous histories of three U.S. national treasures: Yellowstone National Park, Everglades National Park and Monterey Bay National Marine Sanctuary.
Over the course of six weeks, participants will make "stops"—whether by car or virtually from home—at each of the three locations. The series is designed to activate learners' sense of exploration and help them engage in the wonder of our world.
Learners will complete challenges, inspect images and accompany National Geographic Explorers on scientific adventures. Young readers won't want to miss the Book Quest, a literary adventure with clues found within the pages of the book, as well as special video clues delivered by National Geographic Explorers.