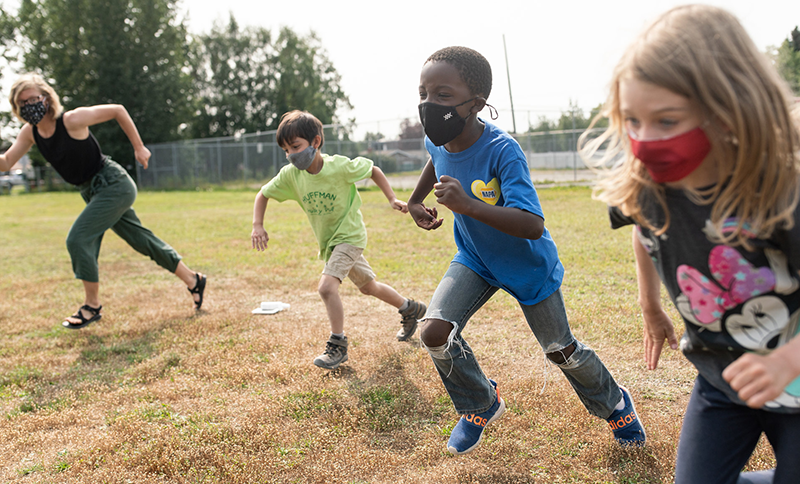 Afterschool Webinar – Promoting healthy futures: Afterschool provides the supports parents want for children's well-being – Wed Apr 13
Join the Afterschool Alliance on Wednesday, April 13, at 1 p.m. EDT for a virtual briefing for media and the field on how afterschool programs are helping children and youth re-engage and heal after two years of pandemic-related closures, isolation, and disruptions of daily life. The briefing will include the release of "Promoting Healthy Futures: Afterschool Provides the Supports Parents Want for Children's Well-Being" – an in-depth, pre-pandemic survey that shows parents increasingly turn to afterschool programs to provide the positive settings, relationships and experiences that support children's healthy development. It is based on responses from nearly 31,000 U.S. families to a household survey.
Parents recognize that afterschool and summer learning programs provide a holistic set of supports children need today, and these programs give parents peace of mind. But there aren't nearly enough programs to meet the demand and too many young people are missing out – most often, students from low-income families.
Speakers:
Jodi Grant, Executive Director, Afterschool Alliance
Kwamara Thompson, Founder, TEC, LLC: Be Human
Noah Shaw, Youth Afterschool Ambassador, Miller Family Boys & Girls Club Afterschool Program, Murray, Utah
Melissa Johnson, parent of a 7th grade student attending Monnig Middle School, Fort Worth, Texas
Kenny Riley, Director of Out-of-School-Time Programs at the Carole Robertson Center for Learning, Chicago, Illinois
Michael "Bull" Brown, Program Director and CEO, Boys & Girls Club of Coffee County, Georgia
Jen Smith, Program Coordinator for the Center for Community Health Advancement, Marshfield Clinic Health System, Marshfield, Wisconsin