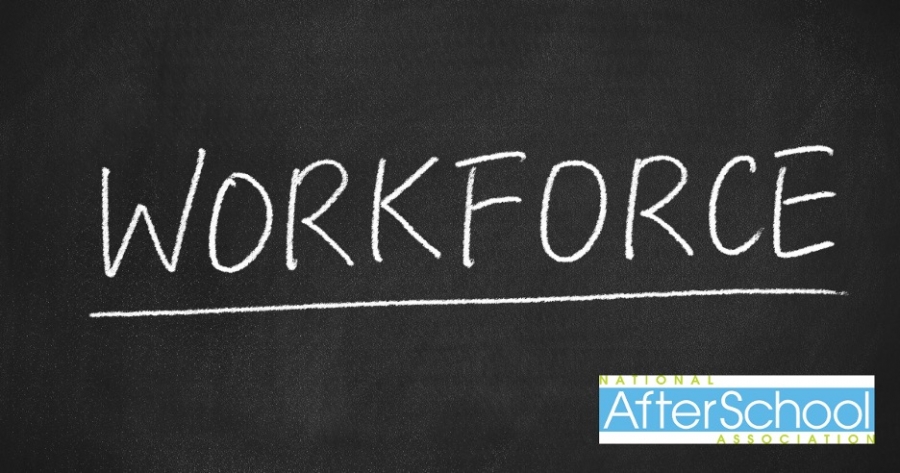 Findings Conclude: Greater Investments Needed to Stabilize OST Workforce
The Afterschool Alliance recently released findings from their most recent COVID-19 out of school time survey, confirming increasing anecdotal evidence that recruiting and retaining staff is the biggest challenge currently facing OST program providers.
Workforce challenges, while not new, are at an all-time high since the pandemic began.
Findings shared in the brief "Where Did All the Afterschool Staff Go" indicate that COVID relief dollars are helping OST address current staffing struggles. Still, the future outlook remains uncertain without sustained increased investments that will enable afterschool and summer learning programs to provide all staff with the job quality that makes staying in their jobs a viable option.
The National AfterSchool Association (NAA) is committed to creating a strong, stable, valued profession that benefits kids, families, and communities, so NAA had strong reactions to the brief. When asked to comment on the new findings, NAA Chief Operating Officer Heidi Ham praised the brief, saying, "It's great to have findings documented in writing to show what we all know. We are especially pleased to see the brief conclude that greater investment in the field to attract and retain a qualified, caring, and stable workforce is necessary." Ham continued, "Understanding the value of professionals who do this work and providing funding that supports this knowledge is imperative. Greater job quality for OST professionals will stabilize the OST workforce and ensure the quality of these essential programs."
NAA Director of Workforce and Advocacy Initiatives Angelica Portillo, added "Garnering collective support for growing and stabilizing the OST workforce–including increased funding–is NAA's primary imperative. This year will be one of moving from conversation to action and having these findings with such a strong conclusion will greatly help our efforts."