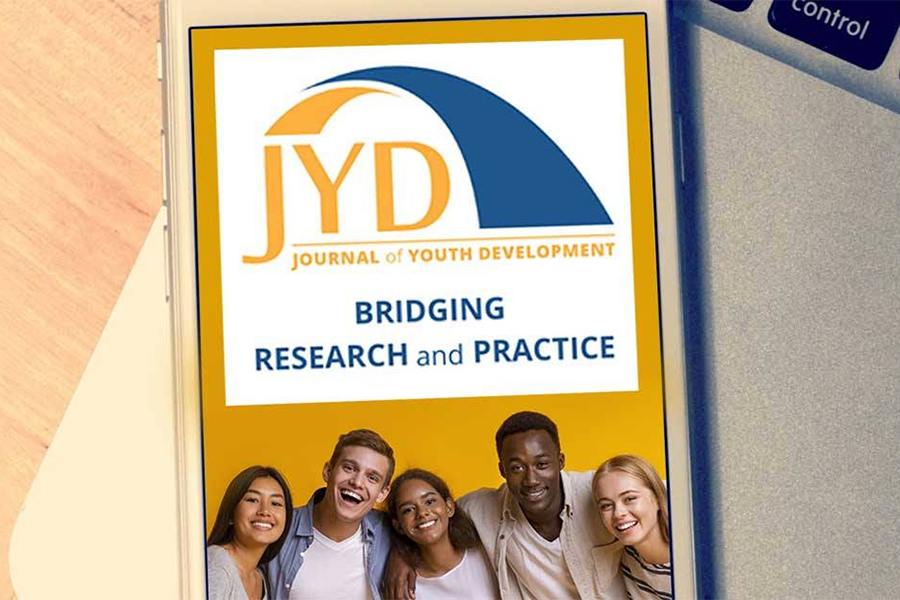 Check out the Latest Edition of Journal of Youth Development: Bridging Research and Practice
Welcome to the Journal of Youth Development, an open-source, peer-reviewed, quarterly online publication dedicated to advancing youth development practice and research. JYD serves applied researchers and evaluators as well as practitioners who work in youth-serving organizations or the intermediaries that support them.
JYD is the official journal of two of the largest professional associations for those working with and on behalf of young people, the National Association of Extension 4-H Youth Development Professionals (NAE4-HYDP) and the National Afterschool Association (NAA).
Our vision is a world in which all youth and communities are authentically represented in youth development scholarship and practice, and in which youth development scholarship contributes to repairing historical and current inequities.
Our mission is to bridge research and practice by cultivating and publishing youth development scholarship with and for youth, practitioners, and researchers in pursuit of an equitable and just society in which all young people can thrive.
As a reader, reviewer or author, please consider JYD your home for finding and sharing scholarship that bridges research and practice. For all the latest news and updates, follow us on Facebook and Twitter (@JournalYouthDev).
click here to read the latest edition of the Journal of Youth Development