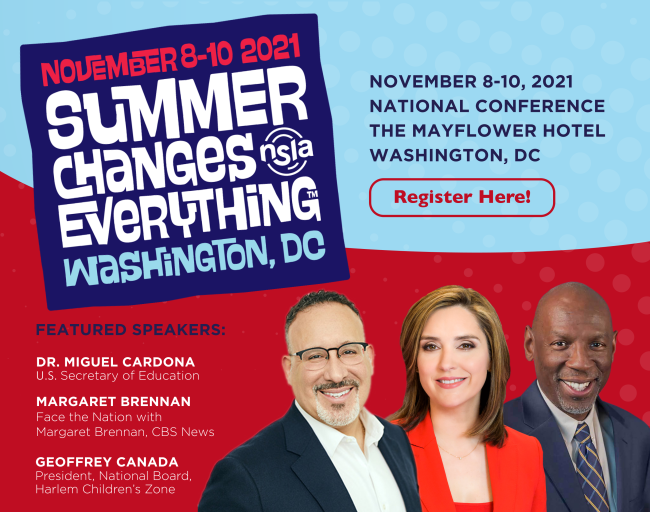 U.S. Secretary of Education, Miguel Cardona, to join Conference on Summer Learning
The National Summer Learning Association (NSLA) is pleased to announce "breaking news" that Dr. Miguel Cardona, U.S. Secretary of Education, will join Margaret Brennan of CBS News, Face The Nation at NSLA's national conference for a powerful "fireside chat" titled: Seizing this Watershed Moment in Education, Tuesday, November 9th from 12:00 – 1:30 p.m. ET.
On Wednesday, November 10th at 11:00 a.m. ET, Geoffrey Canada, education innovator and President, National Board – Harlem Children's Zone, will headline the closing philanthropic plenary titled: The Future of Equity-Centric Philanthropy and Systemic Transformation.
These sessions will be livestreamed on NSLA's Facebook Page.