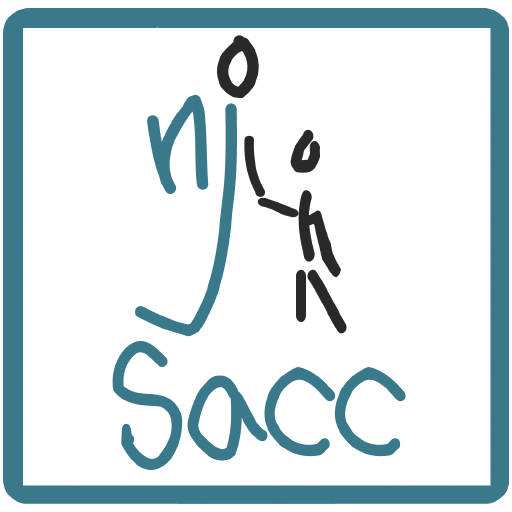 CLICK HERE TO GET STARTED
NJSACC now offers on-line professional development workshops that can be done from the comfort of your own home. These trainings are designed to help afterschool professionals complete annual training requirements.
The afterschool trainings are based on materials written by national afterschool expert Roberta L. Newman. A vast selection of courses from, Exploring the Continuum of Developmental Tasks of School-Age Children from 5 to 12 to Director Level courses such as, Creating and Managing Budgets in School-Age Programs and more, will be available.
These trainings can be taken at any time, 24/7.
A review quiz is given at the end of each training.
A certificate is issued at the completion of each training course.
For those of you who need CEUs, CEUs are issued with each training.
Trainings are acceptable by the New Jersey Office of Licensing and the NJ Workforce Registry.
Cost is $15 per training.
As of Monday, October 2, 2017, the PINJ Registry has been replaced with the NJ Workforce Registry.
Below we have provided answers to some basic questions about this transition.
What will happen?
The new NJ Workforce Registry will allow you to continue to track your education and professional development activities. In addition, the new system will offer features such as:
The ability to use any device (including smart phones) and any browser
Upload electronic files of supporting documentation directly to your account
A dedicated call center
Do I have to register for a new account?
No. All existing PINJ Registry user accounts and existing data will be transferred to the NJ Workforce Registry (new system).
Existing PINJ users are able to use their existing email log on. The first time you log into the system, it will ask you to create a new password.
All users should review their profile page when logging into the NJ Workforce Registry for the first time.
Will I have to re-enter all my information into the new system?
No. The information that was entered into the PINJ Registry (old system) is being transferred into the NJ Workforce Registry (new system).
After you have reviewed your profile page, if any information needs to be changed, you will be able to update that information personally.
What will happen with the data that I had in PINJ registry?
The data in PINJ Registry (old system) will be transferred into the NJ Workforce Registry (new system). The PINJ Registry website will no longer exist.
To log into the NJ Workforce Registry, go to: www.NJCCIS.com
Who do I contact and where do I get help?
Registry specialists are available by email and phone to answer questions about the NJ Workforce Registry, trainings and DFD-provided scholarships.
NJ Workforce Registry
P.O. Box 9619
Trenton, NJ 08650
Phone: 1-877-522-1050
Email: njworkforceregistry@pcgus.com
DFD appreciates the continued support and patience during this transition. Please continue to check the registry website at: www.njccis.com for additional information about the NJ Workforce Registry as well as updates on training requirements.
For questions, please contact Jessica Heiberg, Director of Program Services, at: jessicaheiberg@njsacc.org and 908-789-0259