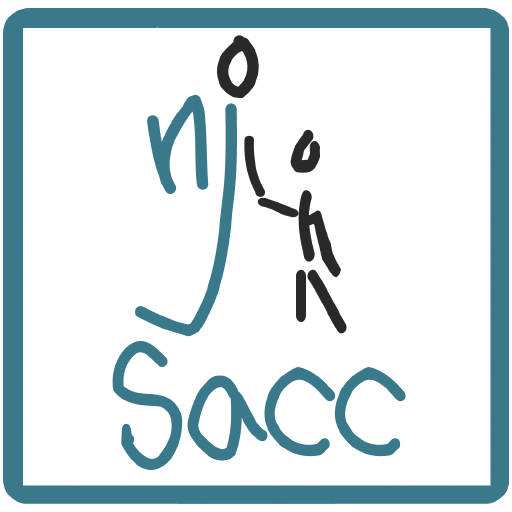 Virtual Training Attendance Policy
We at NJSACC look forward to you joining us for training. However, if your schedule no longer permits you to do so, we ask that you please withdraw as soon as possible to open up space for others to register and to avoid being marked as a no show.  NJ Workforce Registry policy requires that after one (1) No-Show you receive a warning.  After a second occurrence of non-attendance at a training, you will be marked again as a No-Show. NJCCIS  will then place a temporary block on your account, blocking you from registering for additional training, until that hold is released.  While we understand that situations can occur that are beyond our control, we ask that you do your best to withdraw in a timely manner to avoid being temporarily blocked from future training opportunities.
In addition:
There will be a 15 minute grace period for logging into trainings. After 15 minutes, participants will no longer be allowed entry into the training

P

articipants must stay for the entire training to receive credit.
To learn more, please contact Jessica Heiberg at 908-789-0259 or via email
Get the most of our virtual trainings
To ensure you have the best experience possible, we recommend you have the following:
Strong internet connection. If possible, plan to optimize your internet connection
during the workshop. It may be helpful to limit other connected devices, close
background applications, or use a computer/device with a hardwired internet connection
(rather than wireless).
Computer (or device) with audio and video. For the best experience, please plan to
use a computer, rather than a mobile device. You will be able to turn your microphone
and camera off when needed.
Limited background noise. If possible, use an external microphone during the
workshop to provide optimal audio quality.
Zoom video conferencing. Zoom is available as a desktop client or mobile app (for the
best experience, we recommend the desktop version). Please ensure the most recent
version of Zoom is downloaded prior to the start of the workshop.
For useful tips to get started with Zoom:
"Getting Started on Windows and Mac" –

click here for instructions


"Joining a Meeting" for all devices –

click here for instructions

Link to workshop Zoom meeting. When you register for the workshop, you will receive
a confirmation email with the link to the workshop. We'll also send the link in a reminder
email the day of the workshop.
Access to materials & handouts. NJSACC will email you all relevant materials prior to the workshop. Please download it and have it ready to refer to for the workshop.
---