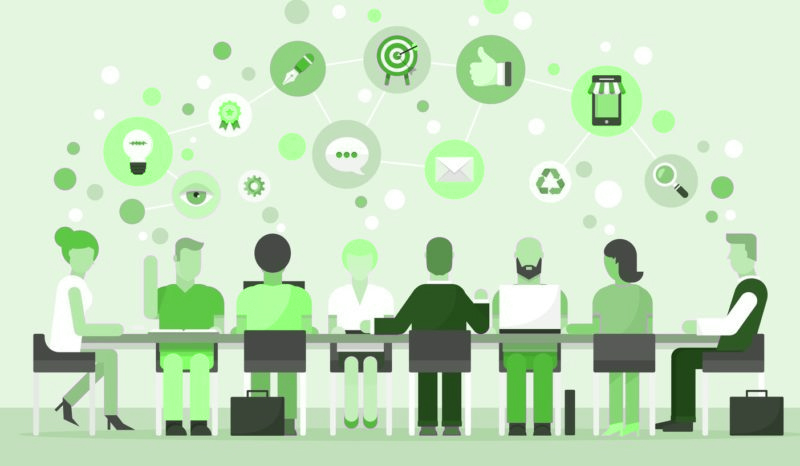 Board Posting: Board Member, Financial Expertise
New Jersey's Afterschool and Out-of-School Time Professional Network (NJSACC)
NJSACC Description
New Jersey's Afterschool and Out-of-School Time Professional Network (NJSACC) had its beginnings 40 years ago as a grassroots coalition made up of stakeholders such as education, government, industry, not for profit, for profit, health and human services, to improve the quality of the growing field of out-of-school time (including afterschool, before school, summer, entrepreneurship and other programming). In 1993, NJSACC became incorporated as a 501(c)(3) not for profit organization. NJSACC is a founding member of the National AfterSchool Association (NAA) and currently serves as the state affiliate of NAA. In 2007, NJSACC was selected to join the National Network of Statewide Afterschool Networks funded by the Charles Stewart Mott Foundation. Statewide Afterschool Networks bring together a group of stakeholders and partners to work collaboratively toward a common vision–in this case, around policies and the allocation of resources to support out-of-school time programs. These partners come together and form a network in the belief that they can make a greater difference working together than they can as individuals. NJSACC is dedicated to ensuring that it recruits the board members it needs to ensure maximum impact and is the premier source of quality technical assistance, professional development and quality coaching to support school-age out-of-school time and childcare professionals in the state of New Jersey. The NJSACC Board of Directors comprises multi-sector leaders who are dedicated to the organization's vision and goals:
Our vision:
All children will have access to affordable, high quality out-of-school time programs that promote their intellectual, social, emotional and physical development.
All communities will have safe, enriching and supportive environments for children in out-of-school time programs.
Our goals:
Expand access to out-of-school time programs;
Improve the quality of out-of-school time programs; and
Build public and private political support for affordable, high quality out-of-school time programs.
In addition to the standard roles and responsibilities of a board member, our board members are active advocates and ambassadors for the organization and are fully engaged in identifying and securing the financial resources and partnerships necessary for NJSACC to advance its mission.
Industry
Systems and coalition-building for the out-of-school time field in the state of New Jersey.
Position
Job Title: Volunteer Board Member, Financial Expertise
Job Function
Job Description
The NJSACC Board of Directors is comprised of diverse leaders from the nonprofit, for-profit, and public sectors who are dedicated to the organization's mission. Serving on the NJSACC Board of Directors is an extraordinary opportunity for an individual who is passionate about access to high-quality out-of-school time opportunities for children and youth in New Jersey and the professionals that serve them. Board members are expected to attend monthly board meetings, mostly held virtually, expected to read board materials in advance of board meetings and come prepared to ask questions and participate in discussions. Board members are expected to have the financial acumen to read and understand NJSACC's financial statements and/or the willingness to learn. In compliance with the bylaws of the corporation, the NJSACC Governance Committee is committed to ongoing board development and education services to support the performance of board members as individuals and as a collective governing body. Board members are expected to serve on one or more committees of the board and to actively participate in committee work. Board members are expected to play an active role in securing the financial resources necessary for NJSACC to achieve its mission. Board members are expected to leverage personal and professional relationships and connections to help the Financial Development Committee and staff identify and solicit potential funders, as well as directly invest in NJSACC's work by making a personal contribution each year. Board members are expected to responsibly represent NJSACC to their respective communities and to advocate for NJSACC's mission, programs, and services as appropriate. Board terms last for three years and board members can serve for up to three consecutive terms.
Desired Skills and Expertise
NJSACC is currently recruiting board members who are leaders with expertise in several areas and who mirror New Jersey's diverse student body and its out-of-school program leaders. Prior nonprofit or for-profit board experience or a board training certificate is preferred.
Finance Professional
NJSACC seeks a finance professional with education and experience as a public accountant or auditor or a chief financial officer, comptroller, or from a position involving the performance of similar functions. NJSACC seeks a leader with an understanding of generally accepted accounting principles, financial statements, experience with internal accounting controls and in the preparation or auditing of financial statements. An understanding of audit committee functions and familiarity with nonprofits are preferred.
How to Apply