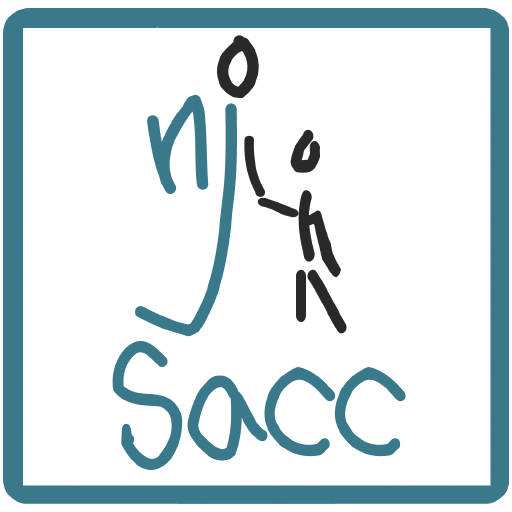 Seeking to fill new positions in this county and want to post your afterschool
job

listings?
NJSACC: The Statewide Network for New Jersey's Afterschool Communities promotes and supports the development, continuity and expansion of quality programs for children and youth during out-of-school time.
We are proud to continue spreading the word about any new positions happening within the Afterschool and Out-of-School time professions.
To include your job listing in our next weekly post, please e-mail a short blurb, logo, all relevant links to apply and contact information via email here.
---
Scotch Plains Montessori Seeks Part-Time Teacher Assistant
***Position with Growth to a Full Time position****
Assist the lead teacher during classroom activities (circle time, structure play, etc.)
Assist the lead teacher during field activities (recess, lunch, playground, etc.)
Work diligently with students in an interactive and structured manner that is directed by the lead teacher and/or Director.
Strong classroom management skills are required
Reinforce age appropriate boundaries and school rules
Collaborate and support parents while maintaining open communication
Qualifications and Skills
College Associate Degree in Early Education or CDACPR/First Aid Certified
Strong dedication to students and academics
Reliable and timely with attendance
Job Type: Part-time (7-2:15) or (3-6pm)
Salary: $11.00 to $12.00 /hour
Resumes could be sent to welcome@scotchplainsmontessori.com.
We can be reached at 201-294-9801 or 201-906-8357.
click here to email your resume
---
Amazing Athletes Seek Childrens Sports & Fitness Coach
Amazing Athletes is currently in need of coaches who are looking for a long term job, but can work a part time schedule (20-25 hours / week). We need a coach who can easily travel to preschools in Union, Morris & Essex counties.
Classes are scheduled in 30-minute time slots starting from 9:00 AM – 5:00 PM, M-F. You will be working with children ages 2-6 at various preschools throughout the area. Classes may be scattered throughout the day. We highly recommend having some sort of experience working with children in the past. We provide all equipment and training.
Coach Requirements:
Must have a valid driver's license and be willing to travel to local schools with your own reliable transportation.
Passion for sports / fitness and working with children
Background in sports a plus (athletics, fitness, dance, cheerleading, gymnastics, martial arts, exercise science, kinesiology, physical education, etc.)
Background working with children a plus (camp counselor, elementary education substitute teacher, sports coach, etc.)
Must be at least 18 years of age
Must be able to pass background check
Amazing Athletes Coaching Duties:
Showing up on time to class and being prepared (includes commuting to class)
Interacting with teachers, directors, and children on a daily basis
Teaching and conducting classes in an organized, structured, and fun manner
Making sure you are outgoing and fun at every class
Understanding responsibilities while the children are under your supervision
Maintaining up to date class rosters via google docs
Compensation: $15- $20/hour + $30 Gas Allowance bi-weekly + New Enrollment Bonuses
Learn more about what we do!
Visit our website at: www.AmazingAthletes.com/nocentralnj
About Amazing Athletes:
Amazing Athletes is a sports-based fitness program specifically designed to teach children the basic fundamentals and mechanics of 10 different sports while also helping them to master 7 key areas of motor-development. Unlike other programs, Amazing Athletes is not guided free play. All of our programs use a custom year-round curriculum that is uniquely designed with specific goals in mind. We are very aware of the developmental skills children need to be learning at each age, and we make sure that every child is actively engaged and on target to on reach those milestones.
Our Coaches use progressive teaching techniques and age-appropriate equipment to introduce children to the basic skills of nine major ball sports. We also focus on 7 key areas of motor-development and incorporate movement activities designed to advance a child€s hand-eye coordination, gross & fine motor skills, cardiovascular endurance, muscle tone, speed & agility and more.
---