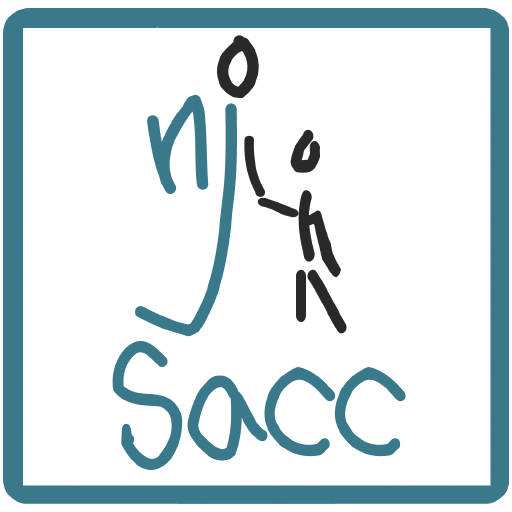 Seeking to fill new positions in this county and want to post your afterschool
job

listings?
NJSACC: The Statewide Network for New Jersey's Afterschool Communities promotes and supports the development, continuity and expansion of quality programs for children and youth during out-of-school time.
We are proud to continue spreading the word about any new positions happening within the Afterschool and Out-of-School time professions.
To include your job listing in our next weekly post, please e-mail a short blurb, logo, all relevant links to apply and contact information via email here.
---
Because the following job listings are posted multiple times on the web, please be aware that some of the positions listed may now be filled.
---
Boys & Girls Club of Paterson and Passaic Seek Program Coordinators
$18/hr up to 15 hrs/week
Two positions: One at 264 21st Avenue, Paterson and the other at 14-20 Hudson Street, Passaic.
Primary Function:
Oversee the "Making the Grade" Program for up to 125 K-3 students during the Boys & Girls Club After School Program. There are two Program Coordinator positions available (one in Paterson and one in Passaic) responsible for establishing, maintaining, delivering and reporting on the "Let's Go Learn" on-line system which provides individualized learning plans for each child implemented in 60-lesson modules broken down into one-hour weekly lessons that are paced by the child's actual progress. The automated system generates individual and aggregate reports showing advancement towards on-time grade progression.
Essential Job Responsibilities
Establish the on-line system for program participants
Coordinate After School sessions for children to participate
Establish and implement Summer Program component
Generate reports for Operations/Executive Staff Review
Generate parent reports and communications
Coordinate with Program Staff to ensure program delivery
Collaborate with coworkers on improvement and/or delivery strategies to engage youth
Prepare periodic activity reports
Submit supply requisitions to supervisor
Prepare lessons, materials, supplies and be ready to conduct scheduled activity prior to member arrival
Track, document and maintain information/records related to measuring and reporting program success
Send your resume to Wendy McGuire at: wmcguire@bgcppnj.org
---
Wayne Public Schools Seeks Caregiver – Extended Day Program
Click here to learn more and apply!
Position Type: Educational Support Staff (Non Certified)/Caregiver
Date Posted: 10/21/2019
Location: Elementary
Date Available: ASAP
Closing Date: 11/04/2019
TITLE: Caregiver-7:05-8:35 am & 3:15-6:00 pm
Qualifications:
The caregiver shall be a graduate of a recognized high school. He/She shall meet the qualifications required by the school laws of the State of New Jersey and the Wayne Township Board of Education. The caregiver needs to have prior experience working with school age children in an educational, camp, or recreational environment. Good oral and written skills are necessary, as well as the ability to work effectively with children and the childcare team.
Position Summary:
Provides supervision of and direct care to participants enrolled in the Before and After Care Program.
Job Responsibilities:
Greets and assists participants and parents when they are arriving and departing from the Before and After Care Program.
Assists the Site Lead Caregiver with reports and paperwork as needed. Accurately completes all paperwork.
Assists with setup and distribution of snacks, equipment and other supplies. Ensure all supplies are cleaned up and the room is left as it was found.
Escorts and monitors participants using the lavatory.
Maintains discipline among the participants and maintains control of the childcare area.
Actively monitors students on the playground and facilitate group activities in the program rooms.
Supports and aides participants during a quiet and calm homework time.
Follows all safety and security procedures.
Establishes a cordial and respectful relationship with peers, parents, school staff and supervisors.
Performs other duties as assigned.
click here to learn more and apply
---
Paterson Community Schools Corps (PCSC) Seek AmeriCorps Members
Click here to learn more (docx)
Paterson Community Schools Corps (PCSC) AmeriCorps Members dedicate 1700 service hours, over one year, to assist clients with educational enhancement, social/emotional development, and family engagement. Members also work to enhance existing services at the service site, including after school programs and school wide events. PCSC service sites include: John F. Kennedy Educational Complex, Great Falls Teen Center at International High School, Paterson School #5, the Community Charter School of Paterson, and NJCDC's Youth Center.Apply now! The 2018-2019 Program year began on September 4th.Interviews are held Monday through Friday from 9am – 2pm.
All interested candidates should submit a resume and cover letter via email to: americorps@njcdc.org
click here for more details about this job posting (docx)