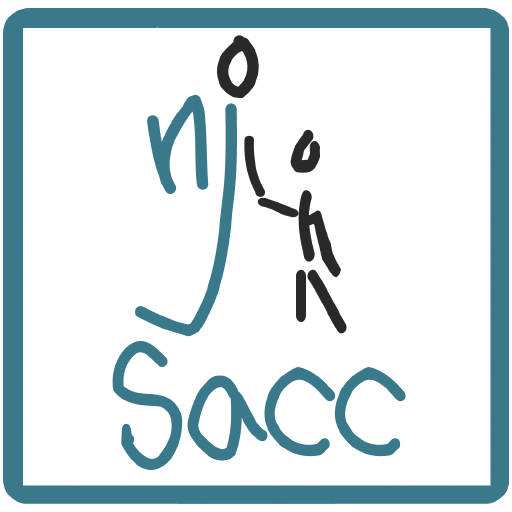 Seeking to fill new positions in this county and want to post your afterschool
job

listings?
NJSACC: The Statewide Network for New Jersey's Afterschool Communities promotes and supports the development, continuity and expansion of quality programs for children and youth during out-of-school time.
We are proud to continue spreading the word about any new positions happening within the Afterschool and Out-of-School time professions.
To include your job listing in our next weekly post, please e-mail a short blurb, logo, all relevant links to apply and contact information via email here.
---
Because the following job listings are posted multiple times on the web, please be aware that some of the positions listed may now be filled.
---
South Brunswick Community Education Seeks Afterschool Site Coordinator
Position Type: Support Staff/Community Education Before and After School Program
Description:
Work with staff to plan and implement quality program activities.
Meet regularly with staff individually and in teams.
Supervise staff and assist them in developing program organization, including space and schedules with building principal input.
Work with all children in various settings.
Build positive relationships with school staff.
Assist staff in resolving problems with children's behavior and involve School Age Care Manager, if required.
Communicate with families, formally and informally, and set up parent activities.
Follow Community Education policies and procedures – assures staff does likewise.
Meet regularly with School Age Care Manager.
Attend in-service orientations.
Other duties as assigned.
Location:
Indian Fields Elementary School
Reports to:
School Age Care Manager
Hours:
2:00-6:15 PM; plus meetings and staff development.
Qualifications:
BA or BS preferred (may substitute AA with eight years of experience).
Two years of experience working with school-age groups.
Good communication skills.
Ability to work with diverse staff and families.
Previous experience as a Site Coordinator is preferred.
Previous experience with special needs students is preferred.
Application Procedure:
Apply Online
Please Note:
All applicants must complete and submit an on-line application.  The application is used as the primary source of information regarding an applicant, and for that reason, it is important the application contains the most up-to-date information.   Applicants will receive an email confirmation after the successful submission of a completed application.   Applicants selected for an interview will be personally contacted.  Unfortunately, due to the volume of applications received, we are unable to schedule an interview for every applicant.
---
DASH – Destiny After School Haven Seeks 2 Afterschool Kitchen Assistants
501 East Hazelwood Avenue
Post Office Box 1623
Rahway, NJ 07065
(732) 680-9800 x 231
Like DASH – Destiny After School Haven on Facebook at:
https://www.facebook.com/Impact21DASH
Impact21 – Destiny After School Haven has 2 open positions for kitchen assistants; Monday through Friday with hours 12-6PM. There is one day per week in which the hours are earlier due to food deliveries. This will be discussed during the interview process. The candidates must be able to follow directions given by the Lead Cook, be mindful of time & kitchen safety, follow policy & procedures, understand & follow the health & safety requirements, be professional, take the initiative, and be a team player. Some experience or at least an interest in food preparation is necessary.
To apply, contact Ceal Figueroa, Program Director, via phone at: 732-680-9800 ext #231 or via email resumes to: cfigueroa@impact21.org
---