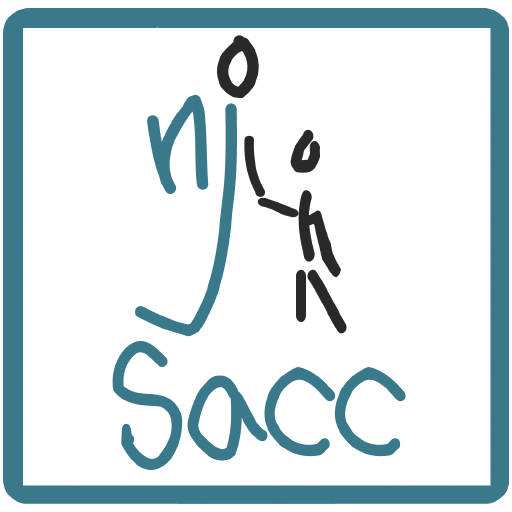 Seeking to fill new positions in this county and want to post your afterschool job listings?
NJSACC: The Statewide Network for New Jersey's Afterschool Communities promotes and supports the development, continuity and expansion of quality programs for children and youth during out-of-school time.
We are proud to continue spreading the word about any new positions happening within the Afterschool and Out-of-School time professions.
To include your job listing in our next weekly post, please e-mail a short blurb, logo, all relevant links to apply and contact information via email here.
---
Because the following job listings are posted multiple times on the web, please be aware that some of the positions listed may now be filled.
---
East Windsor Regional School district Seeks Kidcare Instructors
click here to learn more and apply
LOCATION: District Elementary Schools
QUALIFICATIONS: High school diploma or equivalent; experience working with children in a recreational setting.
SALARY: $13.26 hourly
WORK HOURS: Up to 4.75 hours per day – 7:00-9:00 a.m AND/OR 3:15-6:00 p.m. on school days.
click here for further details
---
---
Kids Care Seeks Before & After School Teacher
25 hours per week, $18.00 per hour to start
Monday – Friday, 7:00 – 9:00 AM and 3:00 – 6:00 PM
Near Ewing, NJ
Teacher Responsibilities:
Supervises the classroom.
Treats all children with dignity and respect.
Helps to maintain a neat and organized classroom.
Supervises all activities to ensure safety at all times.
Supervises dismissal procedures, ensuring that each child leaves with the appropriate adult
Greets parents and children with salutations and smiles.
Maintains a professional attitude and loyalty to the school at all times.
Works with other staff members to form a positive, supportive team atmosphere.
Participates in recommended training programs, conferences, courses, etc.
Teacher Required Qualifications:
Four year degree in early childhood education, child development, special education, elementary education, of a human services field, or
Associate's Degree in one of the above plus experience.
Must have a warm and friendly personality
Be sensitive to the feelings and needs of others
Be able to relate well to children
To apply, please email your resume to: KidsCare77@gmail.com
---
West Windsor-Plainsboro Community Education Seeks Extended Day Program Site Supervisor & Extended Day Program Nurse
Extended Day Program Site Supervisor
This position is responsible for the daily planning and implementation of the program activities; communication with parents and school personnel; staff supervision and daily attendance reports. The Site Supervisor ensures a safe and fun environment.
Must be qualified by demonstrated knowledge, training and experience to fulfill the responsibilities of the position. This will include, but not be limited to: experience working with school-aged children within a childcare or education setting and outstanding interpersonal skills and communication skills.  Knowledge of Google Chrome, Microsoft Excel and Microsoft Word is a must.
Candidate should possess a bachelor's degree from an accredited university and have three years' experience related to working with school-age children required.
Hours:  6:45am-9:00am and 2:30pm-6:45pm, Monday-Friday.
Contact (609) 716-5030 for more information.
Extended Day Program Nurse
Community Education program needs a School Nurse for the after school program.  Candidate must be a registered nurse.
Schedule:  Monday – Friday; 3:15pm – 6:30pm AND must be available on most school days off for full day coverage.
Hourly rate as per policy.
---