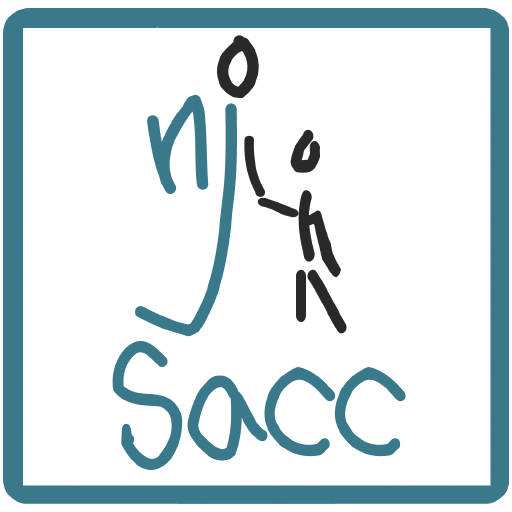 Seeking to fill new positions in this county and want to post your afterschool
job

listings?
NJSACC: The Statewide Network for New Jersey's Afterschool Communities promotes and supports the development, continuity and expansion of quality programs for children and youth during out-of-school time.
We are proud to continue spreading the word about any new positions happening within the Afterschool and Out-of-School time professions.
To include your job listing in our next weekly post, please e-mail a short blurb, logo, all relevant links to apply and contact information via email here.
---
Because the following job listings are posted multiple times on the web, please be aware that some of the positions listed may now be filled.
---
Just Kids Program Seeks to fill several Part-Time jobs in Camdem and Gloucester Counties
Do you love kids and want to be a part of a growing team who values a healthy work/life balance?  Are you a positive person who is looking for something part-time while making a difference in the lives of others? Do you enjoy holidays and summers off? If so, you could be part of our outstanding team!Just Kids, part of Archway Programs, has provided quality school-age care (SACC) for over 30 years and is excited about what lies ahead as the program continues to grow and expand. Just Kids currently has programs throughout eleven different school districts in southern New Jersey.  For more information about Just Kids or specific openings please go to our website at www.justkidsprogram.org.
We Have:
Excellent work culture that values a healthy work/life balance.
Free school-age childcare (between four and thirteen years old).
Training that will be provided.
Competitive salaries.
Paid time off.
Eligibility to join our employee membership discounts.
Locations throughout South Jersey (see below).
Large SJ SACC network for our employees.
You Have:
Minimum requirement of a high school degree.
School age child care experience/background (desired).
A list of professional references.
A positive attitude, creativity and dependability.
All positions are part-time, Monday through Friday, before and after school hours (6:45 a.m. until school start time; school end time until 6:00 p.m.).
A list of school districts, schools and open positions include the following:
School Districts
School
Open Position
Barrington
Avon School
Child Care Assistant
Collingswood

Newbie School

Child Care Supervisor and

Child Care Assistant

Franklin Township
Janvier School
Child Care Assistant
Logan Township

Center Square School

Child Care Supervisor and

Child Care Assistant

Logan Township
Logan School
Child Care Assistant
Merchantville
Merchantville School
Child Care Assistant
National Park
National Park School
Child Care Assistant
Oaklyn

Oaklyn Public School

Child Care Supervisor and

Child Care Assistant

Pine Hill
Albert Bean
Child Care Assistant
Pine Hill
John Glenn
Child Care Assistant
Waterford Township
Atco Elementary
Child Care Assistant
Waterford Township
Thomas Richards Elementary
Child Care Assistant
All interested candidates must submit an online application at www.justkidsprogram.org or email Brenda Saunders at: brenda.saunders@archwayprograms.org for more information.
---
Glassboro's Bullock Afterschool Program Seeks School Age Site Director
Are you an awesome role model for kids? Do you possess fabulous organization skills? Do you value the importance of developing healthy relationships with families? Can you envision the fabulous activities possible during out of school time? If you answered yes, we'd love to meet you to talk about our Site Director position!
The School Age Site Director has overall accountability for the growth, quality and success of our school age program, its 80+ students, their parents, and staff. The primary responsibility of the Site Director is to manage the day-to-day operations in order to ensure that our quality standards and guidelines are met and that the program is meeting all licensing requirements. The Site Director fosters an atmosphere of fun and learning using youth development activities (STEM, sports, nutrition, arts and social development) where the culture of teamwork, sportsmanship, and social-emotional supports flourish. The Site Director serves as a role model for team members and youth, embracing positive child and youth development principles and practices.
These include:
building on youth strengths rather than focusing on youth deficits;
setting and maintaining consistently high expectations;
understanding and fostering positive relationships with peers and adults;
providing age-appropriate and challenging programming;
engaging participants as partners, not just as consumers of services;
promoting positive identity formation and helping young people to fully develop their potential.
During the school year, the position is 6:15am-8:15am and 1:00pm-6:00pm for a 40-hour work week. Our Camp Horizon Summer Learning Program runs for 8-9 weeks and provides a straight shift, rather than the split required during the school year. We offer very competitive compensation and various benefits. Candidates must be available beginning August 12, 2019 and year-round. If you hold a bachelor's degree and extensive experience with school age programs, please apply by July 12, 2019 for consideration of an interview.
Interested applicants should contact Joan Dillon, via email, at  jdillon@gcdckids.net
---