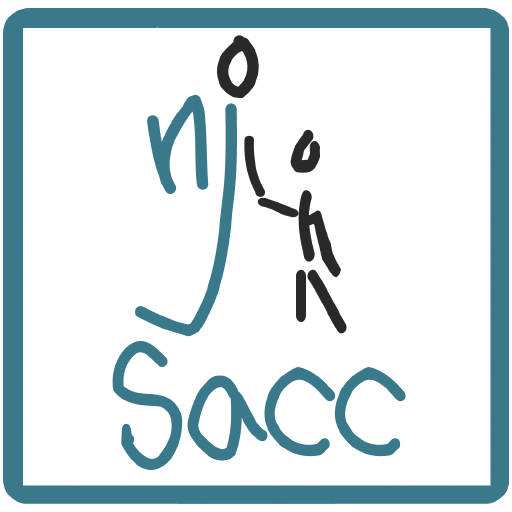 Seeking to fill new positions in this county and want to post your afterschool
job

listings?
NJSACC: The Statewide Network for New Jersey's Afterschool Communities promotes and supports the development, continuity and expansion of quality programs for children and youth during out-of-school time.
We are proud to continue spreading the word about any new positions happening within the Afterschool and Out-of-School time professions.
To include your job listing in our next weekly post, please e-mail a short blurb, logo, all relevant links to apply and contact information via email here.
---
Because the following job listings are posted multiple times on the web, please be aware that some of the positions listed may now be filled.
---
Cumberland Cape Atlantic YMCA Seeks Before and After School – Site Coordinators
click  here to email your resume
Before and After School – Site Coordinators
Join our team and make a difference! Our School Age Child Care (Before & After Care) program is looking for Site Coordinators for the 2018-2019 school year in Cumberland, Atlantic, and Salem counties. The School Aged Child Care Site Coordinator must be at least 21 years of age, have a minimum of an Associate's Degree and at least two year's experience working with children. CPR, AED, Oxygen, and First Aid certification are required within the first 90 days of employment. Effective professional communication skills, both verbal and written are required.
Submit resumes to:  Karen Rivera via e-mail, at:  krivera@ccaymca.org
1159 East Landis Ave., Vineland, NJ 08360
Phone: 856-691-0030, ext. 125
---
Cumberland Cape Atlantic YMCA Seeks Before and After School – Site Assistants
click  here to email your resume
Before and After School – Site Assistants
Our School Age Child Care (Before & After Care) program is looking for Site Coordinators for the 2018-2019 school year in Cumberland, Atlantic, and Salem counties. The School Aged Child Care Assistant must be at least 18 years of age and have experience working with children. CPR, AED, Oxygen, and First Aid certification are required within the first 90 days of employment. Effective professional communication skills, both verbal and written are required.Submit resumes to:  Karen Rivera via e-mail, at:  
krivera@ccaymca.org
1159 East Landis Ave., Vineland, NJ 08360
Phone: 856-691-0030, ext. 125
---