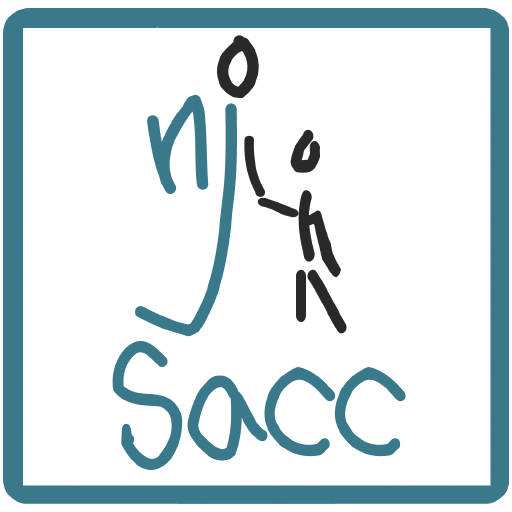 Seeking to fill new positions in this county and want to post your afterschool
job

listings?
NJSACC: The Statewide Network for New Jersey's Afterschool Communities promotes and supports the development, continuity and expansion of quality programs for children and youth during out-of-school time.
We are proud to continue spreading the word about any new positions happening within the Afterschool and Out-of-School time professions.
To include your job listing in our next weekly post, please e-mail a short blurb, logo, all relevant links to apply and contact information via email here.
---
Because the following job listings are posted multiple times on the web, please be aware that some of the positions listed may now be filled.
---
The Salvation Army Kroc Center Now Hiring Summer Camp Counselors
Job Requirements:
Must be 18, have experience working with kids, and be highly reliable & dependable
Staff work June 22-August 21
Full and part time positions available, $11.50 per hour
Why work at The Salvation Army:
Opportunity to make a difference in the lives of children and teens
Day camp means nights and weekends free
Breakfast and lunch served to campers and staff during the weekday
Our Mission:
The Salvation Army, an international movement, is an evangelical part of the universal Christian church. Its message is based on the Bible. Its ministry is motivated by the love of God. Its mission is to preach the gospel of Jesus Christ and to meet human needs in His name without discrimination.
Check out our website at: www.camdenkroccenter.org for more information.
Apply online at: https://my.career.place/static/jobs/summer-camp-counselor-20200416-ck6b7lmt7720b14qjhgquym66
*The dates of operation are subject to change, under the authority and State Executive Order – EO#110.
---
Just Kids Program Seeks to fill several Part-Time jobs in Camdem and Gloucester Counties
Do you love kids and want to be a part of a growing team who values a healthy work/life balance?  Are you a positive person who is looking for something part-time while making a difference in the lives of others? Do you enjoy holidays and summers off? If so, you could be part of our outstanding team!Just Kids, part of Archway Programs, has provided quality school-age care (SACC) for over 30 years and is excited about what lies ahead as the program continues to grow and expand. Just Kids currently has programs throughout eleven different school districts in southern New Jersey. For more information about Just Kids or specific openings please go to our website at: www.justkidsprogram.org.
We Have:
Excellent work culture that values a healthy work/life balance.
Free school-age childcare (between four and thirteen years old).
Training that will be provided.
Competitive salaries.
Paid time off.
Eligibility to join our employee membership discounts.
Locations throughout South Jersey (see below).
Large SJ SACC network for our employees.
You Have:
Minimum requirement of a high school degree.
School age child care experience/background (desired).
A list of professional references.
A positive attitude, creativity and dependability.
All positions are part-time, Monday through Friday, before and after school hours (6:45 a.m. until school start time; school end time until 6:00 p.m.).
A list of school districts, schools and open positions include the following:
School Districts
School
Open Position
Barrington
Avon School
Child Care Assistant
Collingswood

Newbie School

Child Care Supervisor and

Child Care Assistant

Franklin Township
Janvier School
Child Care Assistant
Logan Township

Center Square School

Child Care Supervisor and

Child Care Assistant

Logan Township
Logan School
Child Care Assistant
Merchantville
Merchantville School
Child Care Assistant
National Park
National Park School
Child Care Assistant
Oaklyn

Oaklyn Public School

Child Care Supervisor and

Child Care Assistant

Pine Hill
Albert Bean
Child Care Assistant
Pine Hill
John Glenn
Child Care Assistant
Waterford Township
Atco Elementary
Child Care Assistant
Waterford Township
Thomas Richards Elementary
Child Care Assistant
All interested candidates must submit an online application at www.justkidsprogram.org or email Brenda Saunders at: brenda.saunders@archwayprograms.org for more information.
---

The Cherry Hill Public Schools SACC Program is looking for experienced individuals in afterschool
click here to download the full announcement (pdf)
Are you creative, enthusiastic and have experience working with school-age children?The Cherry Hill Public Schools SACC Program is looking for experienced individuals who are interested in working for our before & after school program.
Email Melissa Conklin at: mconklin@chclc.org or log on to the district website at: www.chclc.org to fill out an application!
---