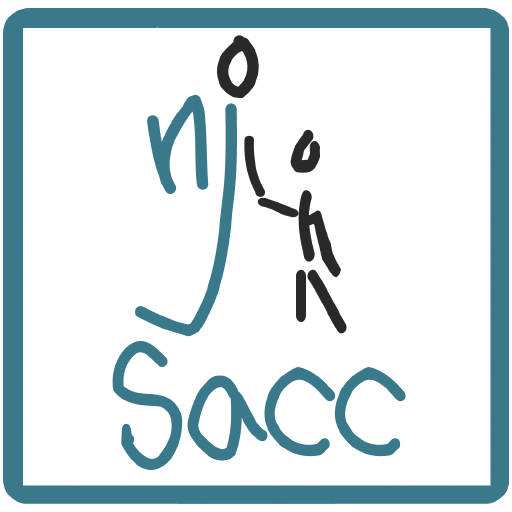 Seeking to fill new positions in this county and want to post your afterschool
job

listings?
NJSACC: The Statewide Network for New Jersey's Afterschool Communities promotes and supports the development, continuity and expansion of quality programs for children and youth during out-of-school time.
We are proud to continue spreading the word about any new positions happening within the Afterschool and Out-of-School time professions.
To include your job listing in our next weekly post, please e-mail a short blurb, logo, all relevant links to apply and contact information via email here.
---
Because the following job listings are posted multiple times on the web, please be aware that some of the positions listed may now be filled.
---
The Atlantic City Corps Seek Group Teacher
click here to e-mail your resume
Job Location: Atlantic City
Category: Child Care
Type: Regular Part-Time
Overview:
The Atlantic City Corps in the New Jersey Division is seeking a Group Teacher to help implement the After School Program, performing tasks as directed by the Child Care Director.

Responsibilities:
To support compliance with all state regulations related to maintenance of the corps' New Jersey Child Care Center License and with the Mission of The Salvation Army.
To effectively help children complete homework assignments, engage in enrichment activities, model respect towards staff and children and encourage spiritual development.
To assist in preparation of dinner as supplied by the Kids Café or other agency, set tables, serve and clean up after the meal.
To effectively support child safety procedures. To help with classroom set up, to personally greet children, to monitor sign-in/sign- out procedures and to help children maintain behavioral boundaries.
To communicate with the Child Care Director regarding classroom management issues as they arise.
To attend staff meetings, professional development, and program evaluations as requested. and
To assist with record-keeping, with applications & for Program holiday activities.
To be ready to carry out procedures in the Emergency Plan for Child Care Centers as necessary.
To carry out any other assignments as directed by the Child Care Director.
Projected Hours: After School 2:00 – 6:00 p.m. Monday through Friday
Qualifications:
An Associate's Degree in Early Childhood Education (ECE) or a Minimum High School Diploma, with a minimum of 6 college credits in ECE/Child Development and 9 credits in a related area.
A minimum of one years of experience in child care, or an alternative in compliance with the state child care license.
Ability to work independently and have effective computer and organizational skills.
Sensitive to the Mission of The Salvation Army as both a social service agency and a church.
Fluency in Spanish and English preferred.
---