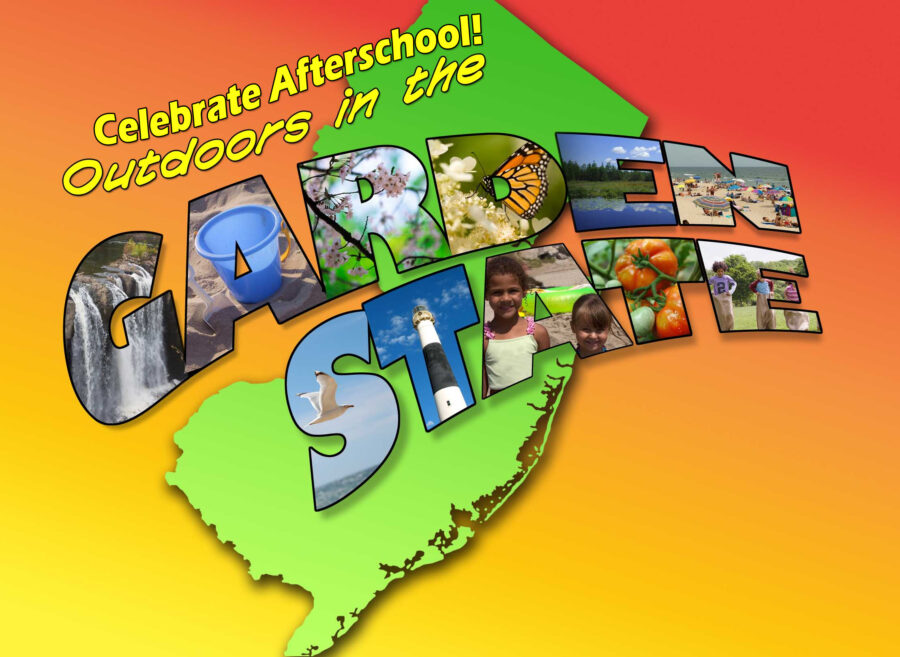 NJSACC: The Statewide Afterschool Network encourages afterschool programs to Celebrate Afterschool! Outdoors in the Garden State. Celebrate Afterschool! is a month long event in its fifth year that helps to bring children in afterschool programs outside and connect them with their communities through meaningful and fun activities outdoors.
Each year, NJSACC asks Afterschool programs across the state spend time outside doing intentional outdoor activities.
NJSACC has created an Activities Guide for providers that list easy, inexpensive activities that can connect children with nature in categories like Trees and Leaves and Nature Art. There are lists of field trips and enrichment program resources for providers as well as nature fun facts and nature experiments that can be done in only a few minutes.
NJSACC uses the platform of Celebrate Afterschool! Outdoors in the Garden State to shine a Spotlight on Quality Afterschool. Help us to spread the word about Quality Afterschool by choosing a date to celebrate with us virtually.
What to do:
Choose a date for your program to Celebrate Afterschool! Outdoors in the Garden State
Document your event and activities with photos and captions
Download a Photo Release form for any youth in the photos.
Share that with us so we can share with the NJ Afterschool Community
Email your picture to us.
We will share your event and activities here:
The Benefits of Outdoor and Nature Play in Afterschool Programs
"In Afterschool, we have the children from 3:00 to 6:00 PM, prime time for outdoor play and we have a captive audience that we can explore the fascinating wonder of nature," says Diane Genco, Executive Director of NJSACC. Afterschool programs expand children's connection with nature because quality programs bring children outside to play on a daily basis. Given more time than in-school recess, the lengthened outdoor play time during afterschool programs can promote exercise, expression and exploration. It doesn't matter if the program is in the city, country or suburb; when outside, children can benefit simply from the sunshine, fresh air, bright colors of nature and the fluffs of clouds.
Nature exploration and outdoor play benefit children in many ways, including promoting physical and cognitive development, promoting positive behavior and education. Nature play assists in developing children's visual-spatial skills, improves powers of observation and creativity and helps to improve concentration.
Celebrate Afterschool! Outdoors in the Garden State
For more information, please contact NJSACC here.