NJSACC's Quality Team Director Dagmar Wojcik Shares Her Afterschool Story!
Did you attend an afterschool program in your youth? Tell us what you did after school usually.
When I was growing up way back when, afterschool programs were not common in NJ suburbs, but we had a neighborhood full of busy kids of all ages, many with stay at home moms. Afterschool & over the summer, only rain kept us kids indoors (& not always then), so there was always something happening in the neighborhood. Informal playgroups shrunk & grew depending on what was at play & who was getting along with who. For my family, once my younger brother was in 2nd grade, my mom went back to work & we became so-called "latchkey kids", which was not a big deal after school, as it was just for a couple of hours & the families in the neighborhood looked after each other, so we could always count on help in an emergency. But, we did need something during the day for the summer months, so my parents signed us up for the Montclair Y's day camp. Initially we were rather reluctant about this plan, but from day 1, we absolutely loved it & we spent the next 10 summers there – as campers; counselors in training; lifeguards, camp counselors; etc. Those experiences were so positive that they not only influenced my future career choices, but also how I approach working with youth and youth workers. The fundamentals I learned at camp are still woven into my work.
How were you introduced to NJSACC?
For several years in the early '90s, now retired Executive Director Diane Genco's family participated in many of the programs and events that I taught/supervised as the Youth & Family Director at the Westfield YMCA. We saw each other regularly & often chatted about our respective workplaces. In the summer of 1999, NJSACC put out a call for trainers/consultants & I came on board. I presented my first workshop for NJSACC just a few weeks after my first daughter was born in October '99, & the rest is history.
When did you start working at NJSACC?
Your title when you started?
Your title now?
Quality Team Director

(also served as Interim Chief Operating Officer)
In your view, why is afterschool important?
So many reasons, but very basically, school age OST programs are invaluable in supporting kids and families with a safe, healthy, positive, and nurturing childcare environment, where kids can learn, thrive, feel challenged, and grow socially, emotionally, cognitively, and physically.
In your view, why is NJSACC important?
I believe that the heart and soul of high quality OST childcare programs are the core network of staff, volunteers, and families involved. At NJSACC, we strive to provide support in a variety of ways to the workforce that does such invaluable work in supporting school age kids and families.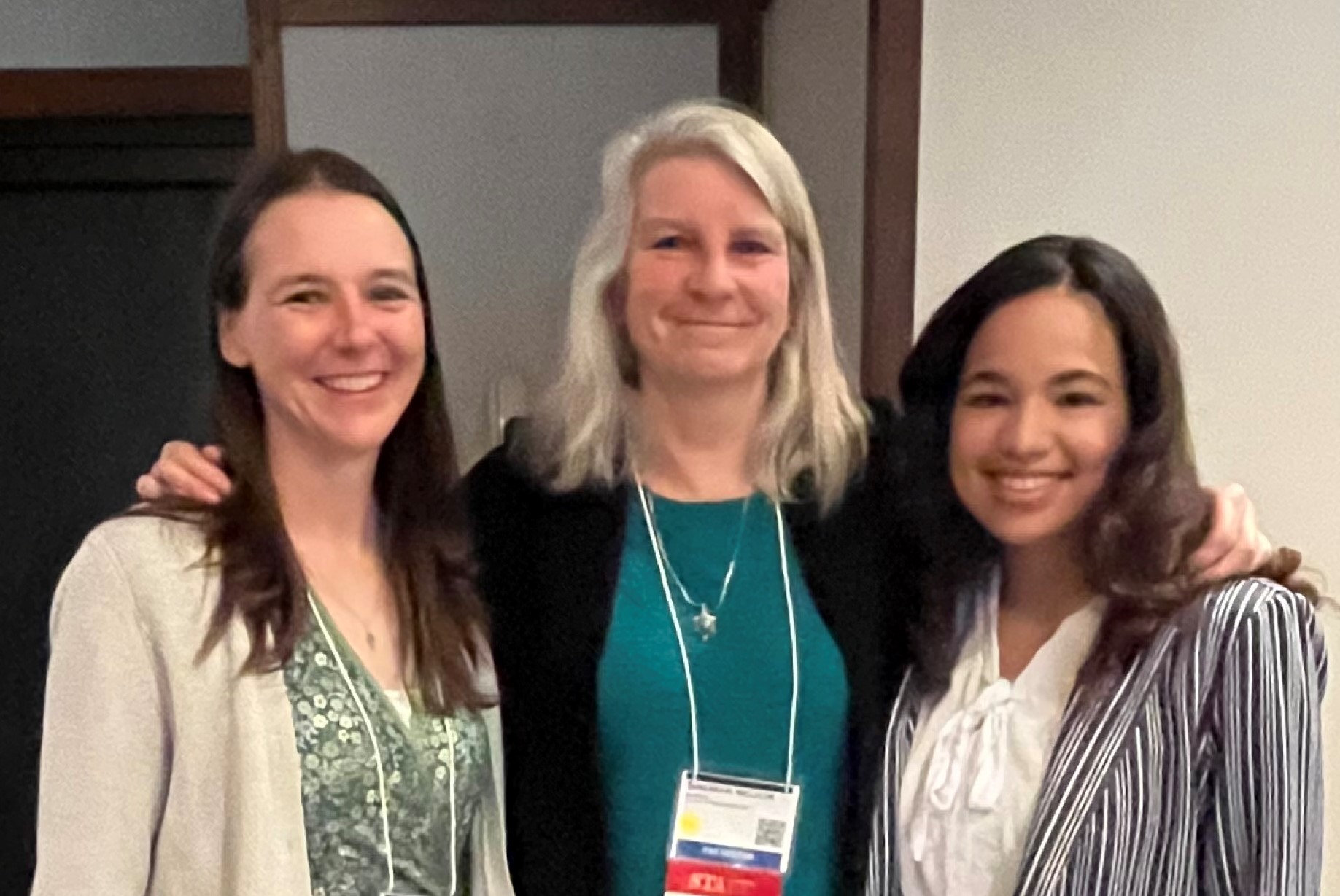 More about Dagmar Wojcik, Quality Team Director
BIO:
Dagmar Wojcik is NJSACC's Quality Team Director. A lifelong learner, she enjoys sharing both what she's learned and new experiences with kids of all ages and youth services providers. A former youth, teen, family, summer camp, and international programs director for the YMCA, Dagmar also spent several years being mostly mom to two beautiful daughters and working/volunteering with youth, family, and community programs. In her spare time, Dagmar enjoys spending time with family, lots of outdoor activities, and reading. Fun fact – the Wojciks are beekeepers and have a couple of hives at their home in Sussex County!
Dagmar has been a consultant and trainer with NJSACC since 1999 and is delighted to have joined the NJSACC team full time in the summer of 2019.