NJSACC's Quality Coach Arlyn Jimenez Shares Her Afterschool Story!
Did you attend an afterschool program in your youth? Tell us what you did after school usually.
Throughout elementary and middle school, I had a lot of fun participating in the chorus, dance, and musical performance groups. This was where I first tried playing the drums, a skill that I continue to enjoy practicing today. It was also a challenging time because as a child immigrant, I was learning how to speak English and struggled to make friends. Afterschool programs created opportunities to improve my English and allowed me to make friendships based on activities that I found fun to do.
How were you introduced to NJSACC?
When did you start working at NJSACC?
Your title when you started?
Your title now?
In your view, why is afterschool important?
Afterschool is important because it's a space where children can express themselves beyond academics, and develop their social skills. Nonetheless, when academics are part of the afterschool program, children are freed from the stress and pressure of focusing on grades, and more on the richness and excitement of what they learn.
In your view, why is NJSACC important?
Working for NJSACC gave me an awareness of how important it is to guide and support OST programs toward quality improvement. Part of my responsibility as a Quality Coach for NJSACC is to emphasize how OST programs positively and directly affect the lives of children and parents in New Jersey, and how we can help develop the necessary tools and resources to continue this cause.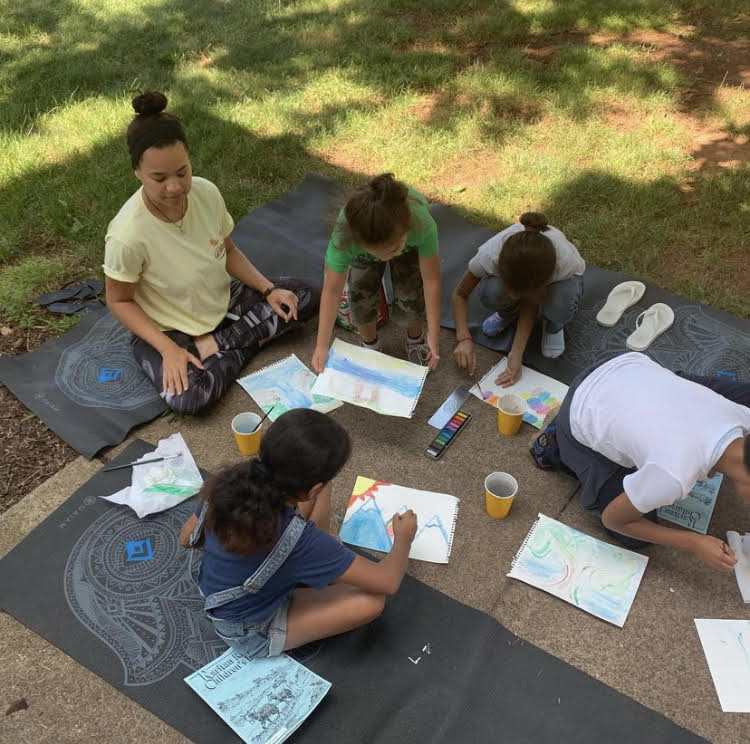 More about Arlyn Jimenez, Quality Coach
BIO:
Arlyn Jimenez is a Quality Coach for NJSACC's Quality Coaching initiative. She strives to work towards positive transformation for youth and urban communities. Arlyn graduated from Rutgers University with a bachelor's degree in Psychology and Communication. She has volunteered for over five organizations and nonprofits in Middlesex County dedicated to the advancement of youth development and capacity building among communities.
As an AmeriCorps member, Arlyn helped to mentor youth, write grant proposals, build partnerships with local organizations and organize community events. Arlyn's experience with afterschool programs spearheaded in New Brunswick where she facilitated and coordinated afterschool programs, and continues on with NJSACC.
A native of the Dominican Republic, she enjoys an array of hobbies including dancing, surfing, playing the drums, and exploring ways to live a zero waste lifestyle.