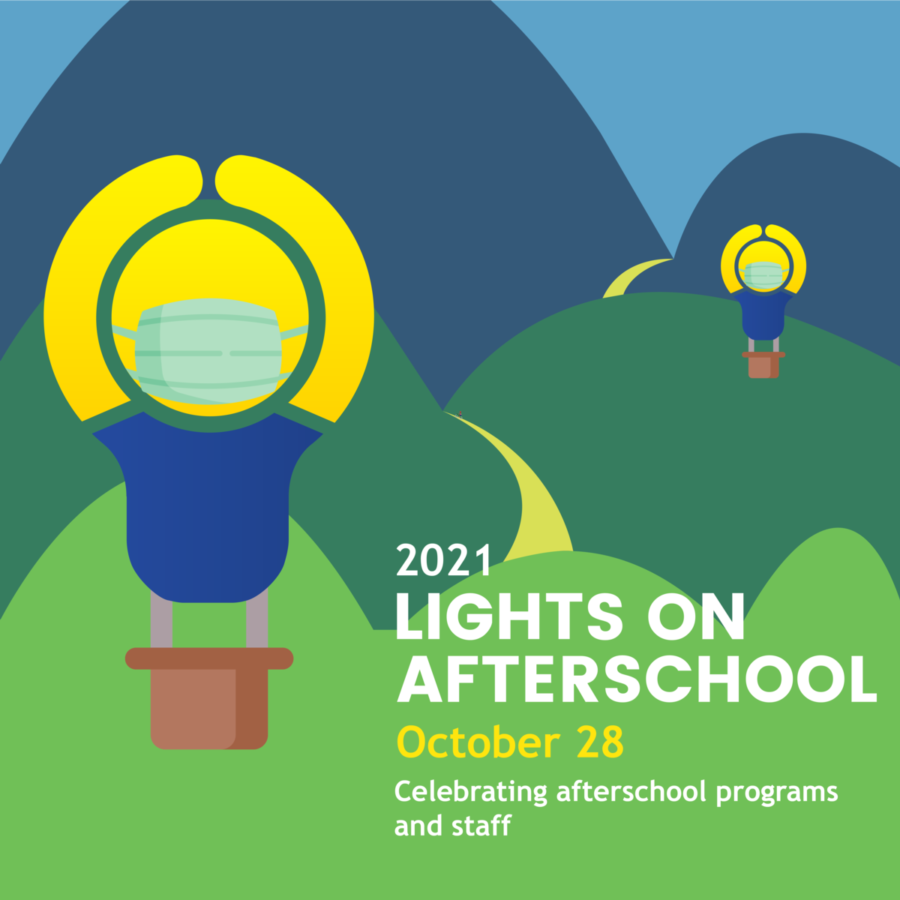 Thank you for a brilliant Lights On Afterschool 2021!
A special note from Jodi Grant of Afterschool Alliance:
For Lights On Afterschool 2021, afterschool programs put their creativity to work at more than 5,000 celebrations, from spooky STEM activities like pumpkin volcanos and paper rollercoasters, to canned food drives and literacy nights, to fall festivals and trunk-or-treating. At the Afterschool Alliance, we were honored to learn about the River City Drum Corp and hear from five incredible young people and U.S. Secretary of Education Dr. Miguel Cardona at our Youth Town Hall. All the while, thousands of billboards shined with an afterschool message and landmarks across the country lit up skylines in a powerful symbol of support for afterschool!
Lights On Afterschool isn't over quite yet.
Students and programs are invited to submit questions for a special Q&A with NASA Deputy Administrator Pam Melroy Nov. 8 at 3 p.m. ET. We've also got a webinar coming up on how to build youth-led activities.
We're looking for stories to promote! Send your photos to loa@afterschoolalliance.org! We are also elevating posts on social media, so please be sure to share under the hashtags #LightsOnAfterschool and #LightbulbChallenge.
For more Lights On Afterschool 2021 highlights, visit the Afterschool Snack blog and check out the social media wall on our homepage!
I also encourage every supporter of afterschool and summer learning programs to share their story with Congress. With the American Rescue Plan, we have an incredible opportunity to build supports for kids and families everywhere.
The afterschool field has proven itself resilient, innovative, and devoted to the needs of children and families. It's our honor to work in service and support of all afterschool and summer programming.
Thank you for everything you do to support our nation's kids and families!
All my best,
Jodi Grant, Executive Director at the Afterschool Alliance
P.S. Next year's Lights On Afterschool will be Thursday, October 20, 2022. Join us for another amazing rally for afterschool programs!
---
This year, NJSACC highlights some of Lights On Afterschool moments from this Glassboro, New Jersey program!