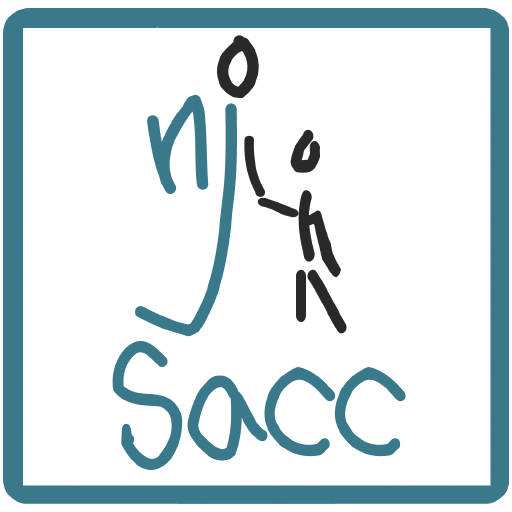 NJSACC is pleased to share a wide range of publications and resources to strengthen your afterschool program.  Please visit the NJ Quality Standards for Afterschool section, Afterschool Meals section, and Advocacy and Public Policy for publications and resources specific to those topics.
NAA Disaster Preparedness Toolkit
Disaster Preparedness: Continuity of Organizational Operations Plan – Forms, Checklists and Resources
>> Download the NAA Disaster Preparedness Toolkit
The Afterschool Guide to Social and Emotional Learning
The Afterschool Guide to SEL is a compilation of a variety of resources to help afterschool professionals better understand SEL, the competencies and the role SEL plays within afterschool programs. These resources provide information about the importance and benefits of SEL, strategies to integrate SEL practice into afterschool programming and examples of successful programs built around SEL practice. Regardless of proficiency with SEL practice, the resources within this guide may be used to enhance the SEL experiences offered to youth.
>> Download The Afterschool Guide to Social and Emotional Learning
Hurry Up and Wait
Often participants in a group are asked to hurry up ("hurry and line up for the bus"; "hurry and finish painting so we can have snack"), only to find themselves bored and waiting for the next activity. So, why not keep kids busy during those "hurry up and wait" times with some fun things to do?
In Hurry Up and Wait we've included all sorts of activities to fit those situations and added a bunch of additional favorites ranging from crafts, to bus activities, to things to do on a rainy day. Adapt them, change them, collect and create activities to fit your group. Think of it as a reward for those kids who are the good listeners. The first ones to "hurry up and wait" get the most time to play. Includes fun activities for older preschoolers, and school-age thru adults!
>> Get the order form for Hurry Up and Wait
Imagine: Afterschool Space that Works
Children arrive at afterschool from different classrooms, sometimes from different schools – and they've already had a long day. The afterschool space offers children a sense of place and an understanding of the values and customs in the program. The environment can exert a powerful influence on their experiences and attitudes.
This booklet encourages afterschool professionals to think differently about the spaces in which they work. It offers practical, concrete advice on how to invest time and resources in creating attractive, exciting and more effective afterschool environments.
>> Download Imagine: Afterschool Space That Works
Taking the Temperature of Afterschool in New Jersey
This focus group report details goals, interests and concerns of afterschool providers throughout the state. It includes comprehensive recommendations.
>> Download Taking the Temperature of Afterschool in New Jersey
Schoolyard Ecology: Creating a Butterfly Garden for NJ Schools and Afterschool Programs
Butterfly gardens are not only important for your local schoolyard habitat but they can increase student engagement and curiosity in the classroom. By planting a butterfly garden you have created an interactive classroom for your children to be engaged in the natural world.
>> Download Creating a Butterfly Garden booklet
The 21st Century Afterschool Science Project
The 21st Century Afterschool Science Project brings together the resources, technology, health and science of New Jersey to develop and integrate quality science and health education programs into afterschool programs. It engages adults and children in the joy of exploration and discovery, the satisfaction of thinking critically about the 'why' and the 'how', and the freedom to pursue the questions about the natural world that intrigue and delight us.
It includes:
Expanding Learning Afterschool: A Practical Guide for NJ's Afterschool Professionals
Afterschool programs can help expand the learning that happens during the school day. Afterschool programs that complement and coordinate ­­ but do not replicate ­­ school day learning can make a big impact on the kids they serve. This guide will provide: 1. An overview of the skills/practices in four subject areas of the NJ Core Curriculum Content Standards. 2. An activity planning template. 3. Sample activities, including activities submitted by afterschool professionals from around the great state of New Jersey! 4. Additional resources for finding and developing high quality activities.
>> Download the activity guide
Public Funding for Afterschool
Many afterschool programs rely on a mix of private and public funding sources in order to support high – quality programming for youth. This guide includes many potential sources of public funding for afterschool programs; please note that it is not meant to be exhaustive and there may be other sources of funding available.
Technical Assistance Papers
This series of technical assistance papers offers practical information about afterschool program design and advice to help you develop high quality programs. The publications can be easily downloaded with the links below:
Event Materials:
NJ's School Preparedness Path Presentation
On May 7th, 2013 , Anthony Bland, State Coordinator for Office of School Preparedness and Emergency Planning NJ Department of Education presented NJ's School Preparedness Path. those that attended impacted on 10,000+ youth in afterschool programs in NJ.
This presentation refocused educators' and afterschool professionals paradigm on the importance of school preparedness. In addition, it highlighted mandates required of school districts, including the Drill Law, School Safety & Security Plans, and other activities that will move the afterschool community forward in preparedness.
Resources:
ELO and Summer Learning Symposium – April 24, 2013
92 participants convened at the New Jersey Principals and Supervisors Association Conference Center in Monroe, NJ to hear how Expanded Learning Opportunities and Summer Learning can support student achievement and development.
The Symposium included national speakers from the National Summer Learning Association (NSLA) and from the National AfterSchool Association (NAA). NSLA stressed the importance of summer learning and the evident learning loss that occurs when children are not engaged during the summer months. Our keynote speaker, Dr. Adrian Haugabrook the former Chairman of the NAA's Board, highlighted the importance of informal education and the impact that it can have in preparing our youth for higher education and beyond. The event also included a panel discussion featuring panelists who represent each of the NJ Department of Education's programmatic themes for their 21st CCLC programs.
The event was provided in partnership by NJSACC, NJDOE and the NJ Principals and Supervisors Association.