NJ Spotlight Virtual Roundtable: School's Out: Special Education During COVID-19
April 28 @ 4:00 pm

-

5:00 pm

Free
NJ Spotlight Virtual Roundtable: School's Out: Special Education During COVID-19
Tuesday, April 28, 2020 from 4:00 PM – 5:00 PM
Online via Zoom teleconference platform
This will be an online event only. Please register to have a teleconferencing link emailed to you Tuesday, 4/28, at 3pm with a repeat send at 4pm. The event will begin at 4pm.
With remote learning having become the norm in New Jersey and across the country, the need for differentiated modes and practices for students with disabilities has become clearly evident.
Adapting routines for students with disabilities presents acute challenges. Best practices need to be established to conduct one-on-one interactions and deliver tactile therapies for these students, whether they're at home or in private schools.
NJ Spotlight will convene a virtual roundtable to explore and consider how to serve the special education community, the state's role in monitoring the fulfillment of Individual Education Plans (IEPs), and how parents can adapt to our changed educational landscape.
Please join us on Tuesday, April 28th, from 4-5pm for NJ Spotlight and NJTV News' third COVID-19 education webinar.
Panelists:
Dr. Peggy McDonald, Assistant Commissioner, Division of Student Services, New Jersey Department of Education
Dr. Kim Buxenbaum, Director, Office of Special Education, New Jersey Department of Education
Karen F. Edler, Of Counsel, Price, Meese, Shulman & D'Arminio, P.C.
Lynda Shanahan, Special Educator, Pennsauken High School; member, NJ Special Education Advisory Council
Moderator:
John Mooney, NJ Spotlight Founding Editor and Education Reporter
Sponsor: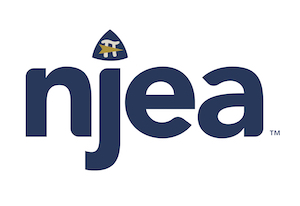 Questions may be submitted in advance during the registration process.