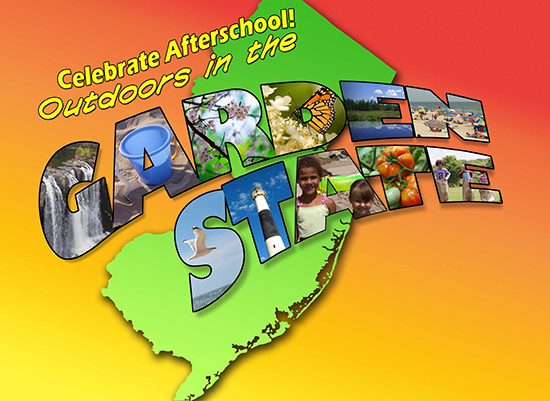 May is Celebrate Afterschool! Outdoors in the Garden State.
Celebrate Afterschool! Outdoors in the Garden State is a campaign to bring children in afterschool programs outside and connect them with their communities through meaningful and fun activities throughout the year.
A highlight of Celebrate Afterschool! Is a month long community celebration of children and nature. Afterschool programs across the state will reach out to local leaders, businesses, families and friends to build support for high quality afterschool programs in New Jersey.
Resources
Why is this important?
Afterschool programs expand children's connection with nature because quality programs bring children outside to play on a daily basis. Given more time that in school recess, the lengthened outdoor play time during afterschool programs can promote exercise, expression and exploration.
It doesn't matter if the program is in the city, county or suburb, when outside, children can benefit from the sunshine, fresh air, the bright colors of nature and fluffs of clouds.
Nature exploration and outdoor play benefit children in many ways, including physical and cognitive development, behavior and education.  Nature play assists in developing children's visual spatial skills, improves powers of observations and creativity and helps to improve concentration.
Keep in mind Safety!
Remind families that sunblock is important

Be aware of children's allergies of special needs when selecting an activity

When traveling outside, always bring a first aid kit

Make sure to have a communication system in place if exploring nature takes children far from the program site

Be sure to have the required level of adult supervision

Remind children about appropriate dress so that they are prepared for outdoor adventures

Be sure to have permission from families when traveling off-site
Funding and Supporters
NJSACC is grateful to the foundations and corporations who have supported our work, and we look forward to welcoming new partners.
For more information visit:
---
WATCH THESE GREAT VIDEOS BELOW
---

May 5: 12:30-1:30 Celebrate Afterschool! Outdoors in the Garden State Kick off!
Week 1 of Celebrate Afterschool! Is A Story SELebration with Queen NUR of Young Audiences (snippet)
Watch a short introductory snippet of this interactive program, A Story SELebration. Queen Nur embraces Social Emotional Learning through storytelling. Using folktales and original stories from around the world, the audience participated in call and response stories that taught self-awareness, social awareness, relationship skills, and responsible decision-making. This program featured live drumming accompaniment.
---

May 12: Outdoors in the Garden State: A Conversation with Diane Genco NJSACC Executive Director
Week 2 of Celebrate Afterschool! Is a Lunch in the Garden with Diane Genco, Executive Director of NJSACC as she shares the history, purpose and importance of the Outdoors in the Garden State campaign.
Grab your lunch and sit in with Diane Genco, interviewed by Sarah Cruz, NJSACC Quality Coach, about Celebrate Afterschool! Outdoors in the Garden State.  Started in 2008, the month long celebration is a campaign to bring children in afterschool programs outside and connect them with their communities through meaningful and fun activities throughout the year.
Diane Genco is NJSACC's Executive Director and has led numerous programs for families for over 40 years, from summer programs for migrant farm workers to day care programs for senior citizens (now she is one!) Diane was an associate for the National Institute on Out-of-School Time at Wellesley College where she has trained school administrators and afterschool professionals in 42 states. She currently serves on the Board for Girl Scouts Heart of New Jersey. On the national level, she serves on the Technical Working Group of the National Center on Afterschool and Summer Enrichment.
She is committed to connecting youth to nature, is an avid gardener, raises Monarch butterflies and is a grandmother to 6 children.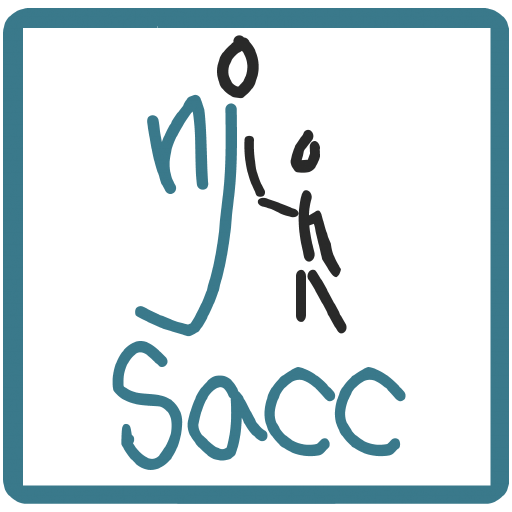 ---

May 19: Summer Systems: Summer Meals  with Hunger Free New Jersey's Lisa Mintz
Week 3 of Celebrate Afterschool! Is a talk with Lisa Pitz of Hunger Free NJ about Summer meals in New Jersey: Building Partnerships to enhance summer meals programs and reach more children
Sarah Cruz, NJSACC Quality Coach talked with Lisa Pitz about how school-age providers with summer programs can participate in the Summer Meals program on their own or in partnership with community organizations.  Special to summer 2021 are the current federal guidelines that allow nearly all children to be eligible to receive summer meals.
Lisa Pitz​, Outreach Director​, Hunger Free NJ
Lisa is well-known in communities across the state, as she brings together different partners to feed children and adults. A veteran at community organizing, Lisa can help your community tap into federal nutrition programs to feed hungry children. Contact Lisa at lpitz@cfanj.org.
Agency information:
Hunger Free New Jersey, is a program of Center for Food Action, is a statewide anti-hunger organization that educates the public and decision-makers about hunger — its causes, its solutions. We mobilize diverse organizations. We push for sweeping changes so every single New Jersey resident has healthy food to eat — every single day.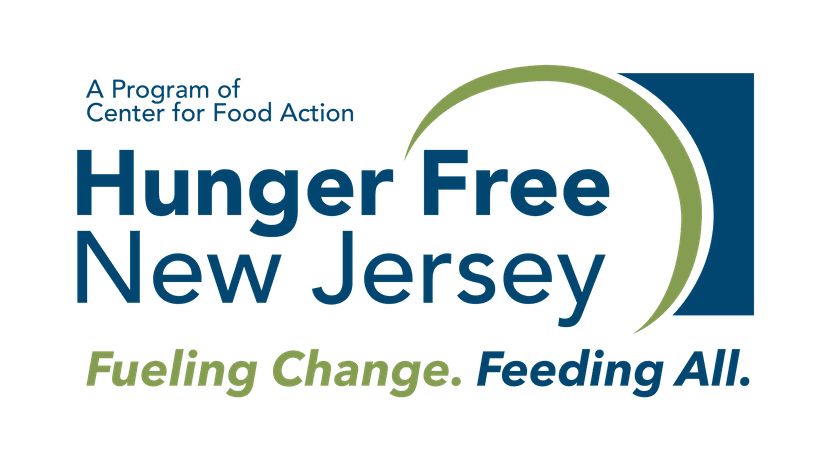 ---

May 26: The Nature Conservancy: The Importance of Nature Tenisha Malcolm, Director of Cities Programs at the Nature Conservancy
Week 4 of Celebrate Afterschool! Is a talk with Tenisha Malcolm, Director of Cities Programs at the Nature Conservancy New Jersey Chapter: Centering Nature in Cities
People in cities are increasingly disconnected from nature. The Nature Conservancy's New Jersey chapter, through its Greening Our Cities Program, facilitates access and engagement to build a movement to increase physical, emotional & spiritual health. Tenisha will share how her work engages and benefits intergenerational members of communities and how it helps to foster a deeper appreciation for nature in urban landscapes.
In this lunch and learn session, Ms. Malcolm spoke to the importance of Nature for youth in cities and the positive impact it can have on healthy living.
About the Nature Conservancy:
The Nature Conservancy is a global environmental nonprofit working to create a world where people and nature can thrive.
Founded in the U.S. through grassroots action in 1951, The Nature Conservancy has grown to become one of the most effective and wide-reaching environmental organizations in the world. Thanks to more than a million members and the dedicated efforts of our diverse staff and over 400 scientists, we impact conservation in 72 countries and territories: 38 by direct conservation impact and 34 through partners.
Our mission is to conserve the lands and waters on which all life depends. To achieve this, we must boldly address the biodiversity and climate crises over the next decade. By maximizing our ability to effect change between now and 2030, we can shape a brighter future for people and our planet.