It Ain't Over 'Til It's Over! Census Extended to October 31st!
#NJCensusDay2020 continues! #NewJersey is practicing social distancing, and we thank you for that! But now we need your help more than ever to get the word out about the importance of filling out the #2020Census.
Visit CENSUS.NJ.GOV to find helpful information to share with your network. Don't forget to #FillitOut!
NJ Census 2020
Do you know why the 2020 Census matters?
Do you know how participating can help your community?
Watch the video to find out!
Why Is An Accurate Census Important
US Census Bureau
2020 Census Timeline & Milestones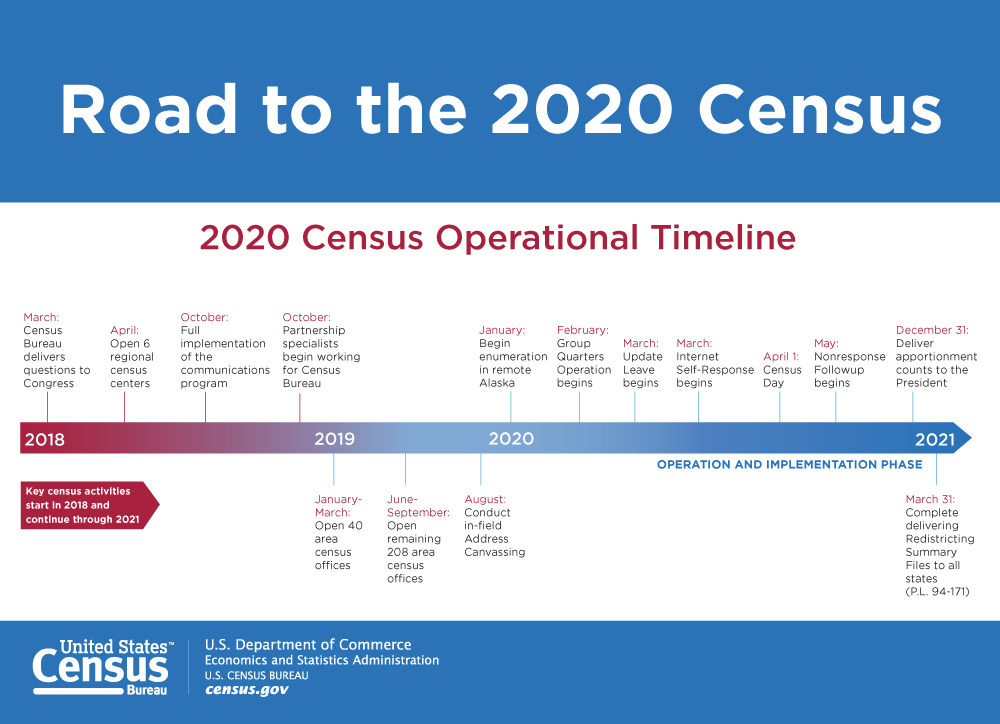 2020 Census advertising campaign begins in early 2020
March 16-23 – USCB Mailing #1 sent to homes
March 20-27 – USCB Mailing #2 sent to non-respondents
March 30-April 6 – USCB Mailing #3 – a postcard – sent to non-respondents
March – USCB Service-based enumeration begins (for transitory locations like RV parks and campgrounds, tent cities, marinas, hotels)
March – USCB Group quarters enumeration begins (for those living in group quarters like dorms, nursing homes, etc. and for the homeless)
April 1, 2020 – NATIONAL CENSUS DAY!
Early April-Late July – USCB Non-response follow-up (NRFU)
April 12-19 – USCB Mailing #4 – letter & paper questionnaire sent to those who have not yet responded
April 23-30 – USCB Mailing #5 – It's not too late! postcard
CCCs urge households who do not respond to cooperate with census takers
General information about the Census
Why did I get a Census Survey? Help for Survey (Census) Participants US Census Bureau 2019. This site provides answers about our surveys (Census) and who to contact for more information.
The Census Project
The Census Project is a broad-based coalition of national, state, and local organizations that support an inclusive and accurate 2020 Census and American Community Survey (ACS) (the modern version of the census "long form"). Its member organizations, representing the private, public, non-profit, and academic sectors, rely on objective data that the Census Bureau produces to inform evidence-based investment, policy and planning decisions.
National Conference of State Legislatures 2020 Census Resources and Legislation
NCSL is a bipartisan organization providing states support, ideas, connections and a strong voice on Capitol Hill.
WIKIPEDIA
General New Jersey Information about the Census